Razer Kaira for PlayStation 5, review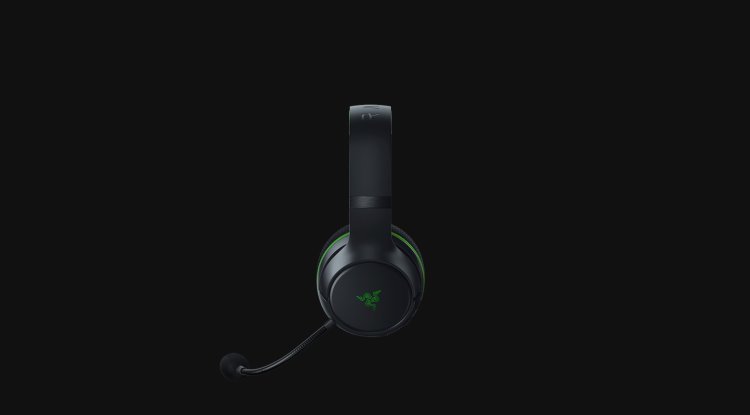 Photo Credits: Razer/Promo
Any player or gamer understands that one of the most important components of immersing oneself in a video game is sound. A critical aspect that Razer addresses with a plethora of accessories. The Razer Kaira for PlayStation 5 was one of the latest to arrive. An entry-level headset with a microphone that aims to be a viable alternative for those fortunate enough to own a PlayStation 5 and make the most of it.
As soon as we obtain this set of Razer Kaira headphones for PlayStation 5, we notice that it is a high-quality product in general, both for the headphones and for all of the elements that we can find. They are believed to have a thoughtful design and appear quality, from the package to the wires to the headphones themselves. We thought they were rather lovely and, after putting them on, extremely comfy and adjustable, which is crucial for spending hours and hours of play.
In terms of the helmets themselves, we have a very robust, but fully flexible and extendable headband. The extenders, despite being made of plastic, are thick and appear to be well-built, so they should not cause any problems. The headphones, for their part, rotate in two axes, allowing for complete adjustability. The padding is thick enough in both the headphones and the headband, and it is protected by breathable synthetic fabric with a soft touch. In summary, we're looking at a very convincing finale in this regard.
Let's have a look at the built-in microphone. In this regard, we are less sure. And it is that the microphone protrudes from the left earphone, and there is no way to swivel it, only to adjust the flexible cable. When we don't want to utilize it, having it always in front of us can be bothersome. In terms of sound, it is very standard, adequate for playing online or holding a videoconference, but probably not the best option if we want to get the most out of it or are audiophiles.
The headphones include a microphone volume control, a mute button, and a switch to switch the connection mode from Bluetooth to radiofrequency. There are definitely enough controls to utilize comfortably. They also include a USB-C charging port. Of course, we would have loved to have quick controls to pause or advance the music, which is understandable given that we are entirely created for gaming.
It is quite versatile in terms of connectivity because it has both Bluetooth and radiofrequency. This implies it will work on almost any device. When we connect it via Bluetooth, the connectivity is the standard one, pair and that's all.
Furthermore, it enables high-definition sound connectivity via this interface, allowing us to listen to high-quality sound without the use of cords.
For radiofrequency, we must utilize a USB-C device that, when linked to a computer, provides adequate connectivity. And if we don't have USB-C, there's no need to worry because a converter to the USB connector of a lifetime is included in the box. Of course, because it was difficult to synchronize, the radio frequency connection was fairly tedious for us.
In terms of autonomy, Razer claims that it can operate for up to 30 hours. We can state that the headphones are totally OK till we get close to that period of time.
In our situation, the distance range in which the helmets work is roughly 10-15 meters in tight environments. We can move on to the next room and continue receiving sound, but if we leave a room in between, we will notice significant cuts. Using headphones to play this does not appear to be a problem, but if we are listening to music and want to walk about the home, this range of range severely limits our mobility distance.
Fair sound, improvable with equalization
While the Razer Kaira for PlayStation 5 is above average in terms of manufacturing quality and user comfort, it falls short in terms of sound quality. We conducted frequency tests, and while the most serious ones convinced us a lot, medium and high were less clear.
As a result, we spent a significant amount of time testing its equalization. Something that, by the way, we can accomplish with a very simple application. We were able to improve it to a certain extent thanks to her and some tweaks.
If we aren't too picky about sound, these are headphones that are well worth the money. They will also work fine if we want them to play multiplayer games. However, if we want to enjoy gaming soundtracks or simply listen to music, we will have to step up in level (and price) to the specific Kaira PRO for PlayStation or other general-purpose models such as the outstanding Razer Opus that we had the opportunity to test.
We wanted to test the new spatial sound technology in console games because we had headphones that were marked as compatible with the new Sony system. And, as we saw in the PlayStation 5 examination, the inclusion of the Tempest Engine chip allows us to perceive spatial sound in stereo headphones.
These Razer Kaira for PlayStation 5 have convinced us even more because we can enjoy this 3D experience even with a lower sound level. Of course, with the 3D effect for television, if you have a television with a good sound system, you may enjoy the experience more.