RedMagic 7 Pro: camera under the screen!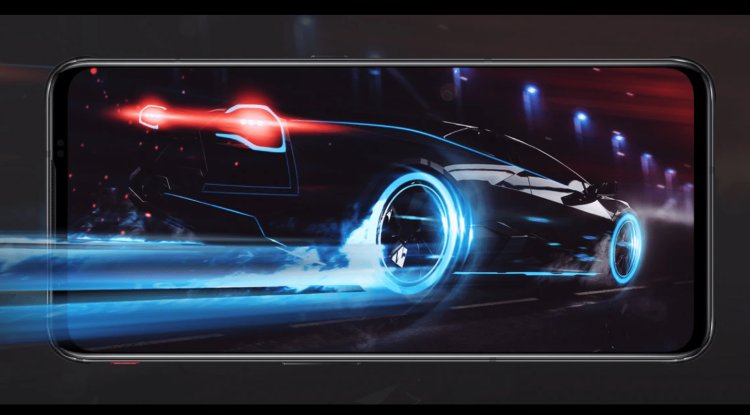 Photo Credits: Nubia/Promo
The RedMagic 6R is an intriguing smartphone for playing mobile games that were recently announced by RedMagic. They took a step further with the development of the RedMagic 7 Pro smartphone. This is an excellent smartphone that provides a lot for a low price.
The RedMagic 7 Pro smartphone is powered by Qualcomm's innovative and powerful Snapdragon 8 Gen 1 mobile CPU. A sophisticated cooling system keeps the processor cool by lowering the temperature by up to 16 degrees Celsius. A fan with 20,000 rpm will add its own, which will be activated only when additional cooling is absolutely necessary.
The screen is no less captivating. The RedMagic 7 Pro features a high-quality OLED screen with a 17.3-centimeter and 6.8-inch screen size, respectively, with a resolution of 2,400 x 1,080 pixels and a refresh rate of 165 hertz. Ideal for gaming and watching multimedia stuff. Of course, the 450-hertz touch screen detection mechanism should not be neglected in this context. A webcam with a resolution of 16 million pixels is located beneath the quality screen.
We also have a battery with a capacity of 5,000 milliampere hours and 135 watts of quick charging technology. There are two versions of the new RedMagic 7 Pro smartphone. The less powerful has eight gigabytes of system memory and 512 gigabytes of data space, while the more powerful has twelve gigabytes of system memory and 512 gigabytes of storage space. Both versions are planned to ship with the Android 12 mobile operating system and a customized graphical user interface.
nubia RedMagic 6R, a gaming smartphone for the average user
Nubia, the Chinese smartphone brand that began by stunning us with some of the most outrageous concepts on the market, appears to have found its home in gaming smartphones with the RedMagic. However, unlike huge companies like Asus, Razer, or BlackShark, the company appears to have focused on trying to separate out and compete with more inexpensive costs in this situation.
And it is that the already existing RedMagic 6 and RedMagic 6 Pro have been joined by the RedMagic 6R, a smaller and less expensive member of this family.
We uncover a phone that is nearly 20% thinner, dropping from 9.7 mm to 7.8 mm, and much lighter, going from 220 grams to just 186 grams. However, as expected, these upgrades come with certain compromises and sacrifices, beginning with the replacement of the glass back with plastic components and the entire removal of its RGB lighting embellishments.
Similarly, we noted a decrease in its components. Keeping its 6.67-inch AMOLED Full HD + display, the screen's refresh rate will be decreased to 144Hz, which, while remarkable, is far from the revolutionary 165Hz of its older brethren, with a reduction in frequency touch sampling up to 360Hz.
On the other hand, a smaller 4,200 mAh battery is also available, with a global version that will allow 30W fast charging (notably less than the 55W announced for the China model).
The RedMagic 6R, like the rest of its family, will offer top-tier performance, with a Snapdragon 888 processor, up to 12GB of LPDDR5 RAM, and 256GB of internal storage.