Real gaming is coming to the iPhone (RGB)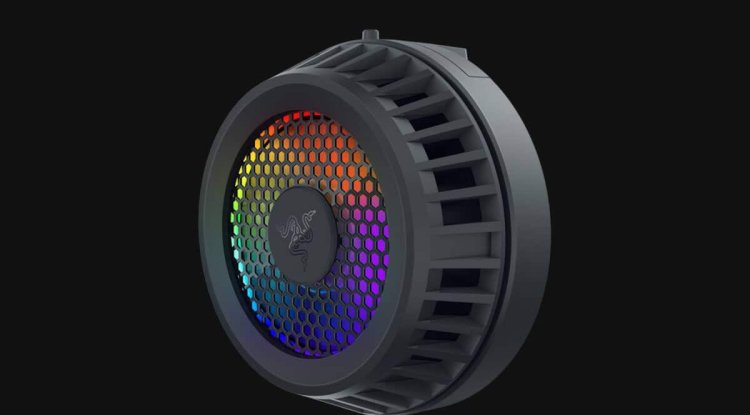 Photo Credits: Razer / promo
Razer has just introduced the Razer Phone Cooler Chroma, a MagSafe compatible cooling fan designed to attach to the back of the iPhone. And yes, it comes with RGB lights. An RGB LED is a LED module that can produce almost any color using these three primary additive colors: Red, Green, and Blue.
Razer is known for its premium and sometimes eccentric products. The company yesterday announced one such product that will focus on cooling the iPhone through long gaming sessions.
Apple iPhones are able to maintain a decent temperature through everyday use and easy gaming, but they start to warm up while playing more demanding titles such as PUBG Mobile, Genshin Impact, Streets of Rage 4, and COD Mobile.
Razer has brought a solution to this problem through this Razer Phone Cooler Chroma, which is designed to attach to the back of your iPhone that supports MagSafe. The Cooler Chroma has a 7-blade fan that can go up to 6400 rpm to ensure optimal cooling while maintaining a low profile with a maximum output noise of 30 dB.
The cooler comes with a 1.5 m USB-C power cord and is capable of pairing via Bluetooth to control fan speed and RGB lights.
The Razer Phone Cooler Chroma is compatible with iPhone 12 and newer models, but if you own an older iPhone or Android device then you don't have to worry as Razer also offers this 'Universal Clamp' cooler that will easily connect to the back of any modern smartphone and provide the same cooling effects mentioned above.
The Razer Phone Cooler Chroma is available for purchase through the Razer website for $ 59.99 (which is about 53 euros).
Recently, Apple enthusiasts have shown huge interest in a cloth that costs 25 euros in Europe, so this price for a specific product should not be a problem.