Demand for Ford electric doubles its production capacity
Since the unveiling of the F-150 Lightning in May of this year, Ford has racked up more than 200,000 reservations online for its electric truck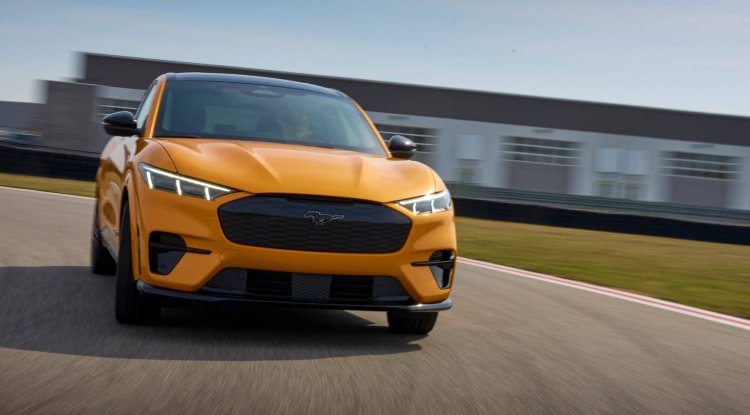 Photo Credits: Ford / promo
Jim Farley, CEO of Ford Motor Company, revealed during an interview on the economic news channel CNBC that the demand for the new Ford F-150 Lightning electric pickup truck, which will begin to reach the brand's dealerships in the United States in spring 2022, doubles the production capacity that the manufacturer currently has.
Since the unveiling of the F-150 Lightning in May of this year, Ford has racked up more than 200,000 reservations online for its electric truck; 70 percent of these correspond to customers who would buy a Ford car for the first time, as well as customers new to the pickup segment. The F-150 Lightning's appeal is undeniable, not only because of its clean operation and exceptional power but also because of new features like its massive front trunk and the ability to supply power to a home in the event of a blackout.
Farley said, according to an Automotive News report, that Ford estimates indicate that 80 percent of bookings for the F-150 Lightning will translate into actual sales. Currently, reservations for the Ford Bronco, one of the Blue Oval's most successful recent launches, saw online reservations prior to the start of sales translate into actual sales by 65 percent.
The fact that Ford's sales projections for the F-150 Lightning are more optimistic than the results shown for the Bronco - a vehicle expected for years by a group of buyers with an almost religious fanaticism - speaks to the speed with which the buying public acquires a favorable opinion in relation to electric cars.
Ford Mustang Mach-E
electric crossover also doubles production
Farley also told CNBC that in the case of the Ford Mustang Mach-E electric crossover, demand also doubles production capacity. In fact, in its November sales report, Ford says that thanks to the success of the Mustang Mach-E, Ford achieved record sales of electrified vehicles, growing at three times the rate of the segment as a whole. Currently, the Mustang Mach E is the second best-selling electric car in America after the Tesla Model Y crossover.
As much as the excess demand speaks well of the success of these models with the public, it is still a problem for Ford, since these buyers frustrated by the long waits for the delivery of their models could opt for models of the competition. That is why Farley announced that in the next 24 months Ford would increase its production capacity of electric vehicles to 600,000 units, a figure that doubles the number of electric cars that the company projected to build in that period.