Rebel Wolves: "Dark fantasy" RPG based on the UE5
Rebel Wolves has a number of experienced people on board: Daniel Sadowski, Tamara Zawada, Bartłomiej Gaweł, Michał Boryka and Robert Murzynowski.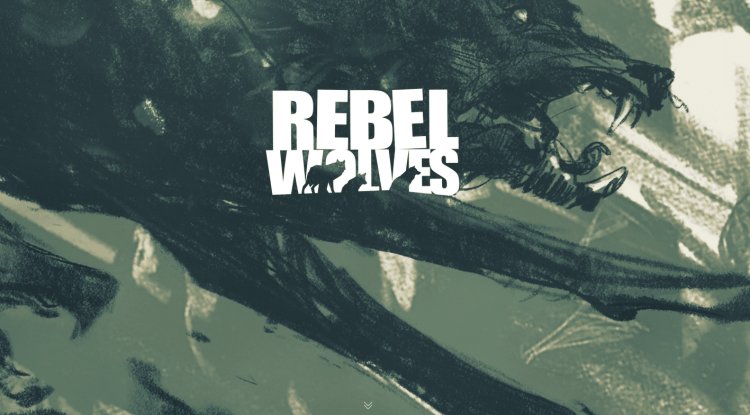 Photo Credits: Rebel Wolves/Promo
Rebel Wolves: Teams of Cyberpunk and Witcher veterans with "dark fantasy" RPG based on the UE5
Developer Rebel Wolves has announced a Dark Fantasy RPG based on Unreal Engine 5. The team includes people who worked on Cyberpunk 2077 and The Witcher 1-3 at CD Projekt.
The newly founded studio Rebel Wolves is to create a triple-A game from the "Dark Fantasy" segment based on Unreal Engine 5. It wouldn't be that exciting at first if some of the brains behind the new developer were former employees of CD Projekt. A successor in the spirit of The Witcher 3 is not out of the question here, although of course, you don't have the license. The point is, though, that people also liked The Witcher 3 for its gameplay, and you'd expect that with Rebel Wolves. Third-person, tasks with tricky decisions and a dense atmosphere.
"For all of us here at Rebel Wolves, video games have always been something we felt destined to do... We're making a video game that we'd love to play, the way games were meant to be made. We want to evolve the cRPG genre , creating unforgettable stories and stirring deep emotions,"
continued Konrad Tomaszkiewicz (Game Director The Witcher 3), all while working as a tight-knit team, united by a common goal and ambition.
"Together we envision Rebel Wolves as a place where seasoned game developers can reignite their passion, where they can focus on their craft and pour their love into an amazing, ambitious title. We want to stay small and agile - a A place where people know each other and care for each other."
Some of the colleagues in the team who came from CD Projekt also worked on Cyberpunk 2077 and thus bring all the expertise with them - both positively and negatively. And so Narrative Director Jakub Szamałek adds: "In order to develop really great games, we don't chase trends or numbers. Our goal is clearly defined: we want to create unforgettable games, tell moving stories and evoke emotions... I want to work on titles that stick in people's minds".
Rebel Wolves has a number of experienced people on board: Design Director Daniel Sadowski, Animation Director Tamara Zawada, Art Director Bartłomiej Gaweł, CFO Michał Boryka and Studio Head Robert Murzynowski. Cyberpunk 2077, Thronebreaker, Shadow Warrior 2 and of course The Witcher are on their vita.
The whole topic is also interesting from the point of view of the eruptions in the gaming industry: the big ones are getting bigger, as Microsoft takeovers show. And on the other hand, more and more developers are fleeing into start-ups in order to have more creative freedom and/or better working conditions. The Twitter user Shinobi602 has compiled a list and all of these studios are without question future takeover candidates, because prominent founders such as Glen Schofield (Dead Space), Casey Hudson (Mass Effect), Mike Laidlaw (Dragon Age) or Lezlie Benzis (GTA /RDR) will eventually accept an immoral offer. A buyer always has a seller, and independence is relative. Studios usually have financiers and they expect a return on investment.