'Riverdale' releases trailer for its sixth season with a first look at Sabrina
The CW has just released the trailer for the sixth season of ' Riverdale '. In it, we can see that Sabrina Spellman ( Kiernan Shipka ), the famous Greendale witch, will make her star appearance in one of the most-watched series on the television network.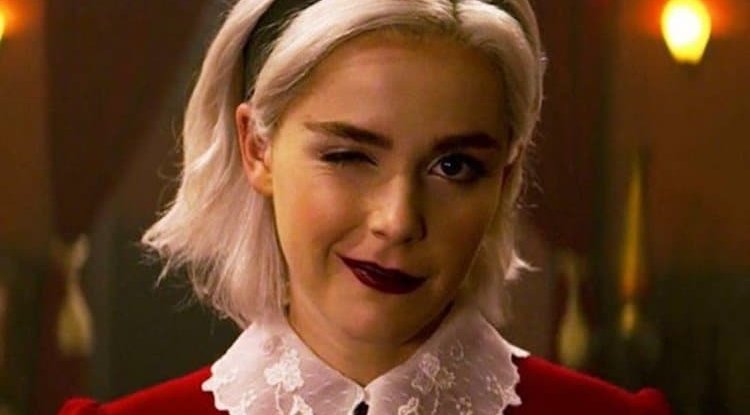 Photo Credits: Netflix
Shipka's arrival doesn't take us by surprise. And the showrunner of 'Riverdale', Roberto Aguirre-Sacasa, already talked about the news with us: "We have been talking about Sabrina visiting Riverdale since season 1, so it is exciting that this is finally happening as part of our event 'Riverdale' special. It's also perfect that she shows up to help Cheryl Blossom during her time of greatest need. Everyone on set lost their minds, I think the fans will too. It's so funny and special. "
On the other hand, Shipka also wanted to show her enthusiasm to participate in this show: "Greendale to 'Riverdale' See you in season 6." .
View this post on Instagram
Cheryl Blossom and her link to witchcraft
In the 'Riverdale' season 5 finale Cheryl Blossom (Madelaine Petsch) cast a curse on the city to avenge her ancestors, who were related to the world of witchcraft. Episode 4, titled 'The Witching Hour (s)' is chosen for the development of this crossover. Its synopsis recounts: "Cheryl is performing a dangerous spell, one that may mean the difference between life and death for a beloved member of the Blossom family. Luckily, she's getting a much-needed assist from everybody's favorite twenty-something witch, the iconic Sabrina Spellman, visiting from Greendale in this years-in-the-making crossover."
By: Olivia J. - Zexron