Rolex, new exotic aesthetic
The charm of botany: the dial as a mirror of the soul of a watch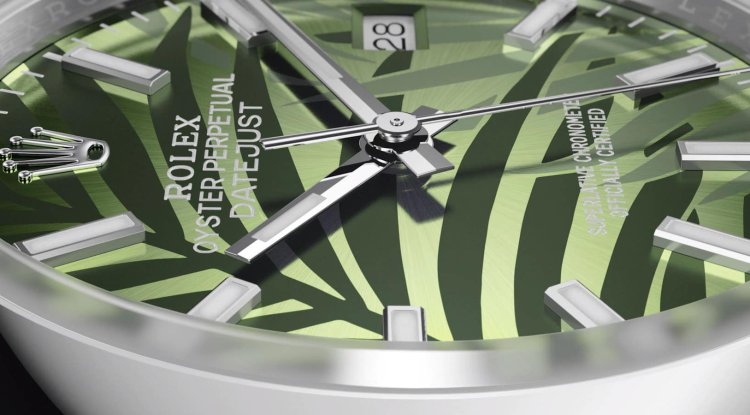 Photo Credits: rolex / promo
The dials are to watches as the eyes are to people. Although the parallelism may seem somewhat fanciful if not downright meaningless, it has an underlying coherence. Because usually both one and the other do not lie, they speak for themselves and faithfully represent the mirror of the soul, which in a time measurement instrument is more concretely identifiable in the movement within it.
https://www.youtube.com/watch?v=OQljLpSovUk
In the dials, however, it is also creativity that makes the difference, which in watchmaking is often a healthy bearer of recognition and uniqueness. A crystalline expression of human talent and savoir-faire that has always been Rolex's intangible heritage recently manifested in an Oyster Perpetual Datejust 36 (€ 6,750) with an exotic aesthetic.
View this post on Instagram
A model called to combine a 36 mm Oystersteel case, and a new generation mechanical self-winding movement with 70 hours of autonomy, a "face" in shades of olive green with a tonal palm leaf motif. The sophisticated pattern is the result of an advanced laser processing functional to bring out a botanical motif with a matte finish from a background with a brilliant Soleil finish.