Ryan Gosling in negotiations to be the Ken of Margot Robbie's 'Barbie'
Margot Robbie's ' Barbie ' may have already found her Ken.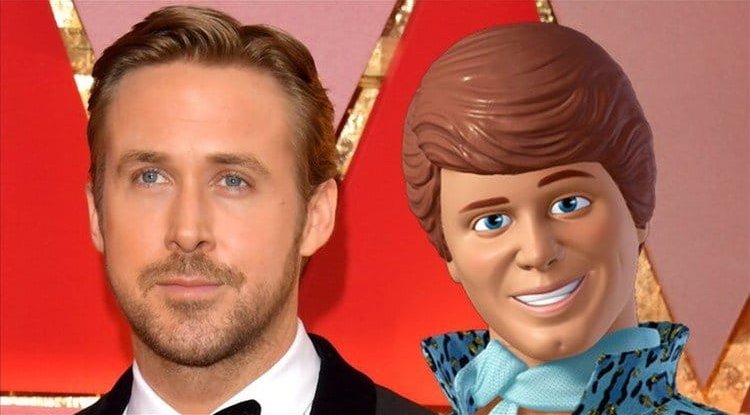 Photo Credits: Getty Images
Margot Robbie's ' Barbie ' may have already found her Ken. According to the Hollywood Reporter, Ryan Gosling is in negotiations to join the Greta Gerwig film centered on the famous Mattel doll. Gosling would play Barbie's famous boyfriend.
Ryan Gosling had already received the offer to play Ken last summer but had to decline it due to scheduling problems. However, as the 'Barbie' project suffered a series of delays, he could now accept the role. At the moment it is not a closed deal. Gosling has the bar set very high since we saw Ken steal every scene in which he appeared in ' Toy Story 3 ', but we also do not know the tone that the film will have in live-action.
Life in plastic is fantastic
We know rather little about the 'Barbie' movie. Greta Gerwig will not only direct but will also sign the script with Noah Baumbach. What is such an "indie" couple up to with the doll? The only thing Margot Robbie has commented at the moment is that the film aims to "show some positivity in the world" and considers it "an opportunity to inspire children. " Behind the project, which has nothing to do with indie movies, are Warner Bros., Margot Robbie's production company, LuckyChap Entertainment, Mattel and David Heyman, producer of the ' Harry Potter ' and ' Paddington ' saga. Filming will begin in London early next year and the theatrical release will take place in 2023.
After taking a break, Ryan Gosling has several projects underway. He has just finished filming ' The Gray Man ', Netflix's most expensive movie, in which he is starring alongside Chris Evans, Ana de Armas, and Regé-Jean Page. He will soon participate in Leigh Whannell's 'Wolfman', the new version of the Werewolf for Blumhouse, and in the new Phil Lord and Chris Miller film in which he will once again play an astronaut.
By: Amber V. - Zexron