Ryzen 5000 processors also for vintage computers
The AMD AM4 platform is the longest-supported stand for desktops, but owners of older motherboards cant upgrade to the the latest Ryzen 5000 processors.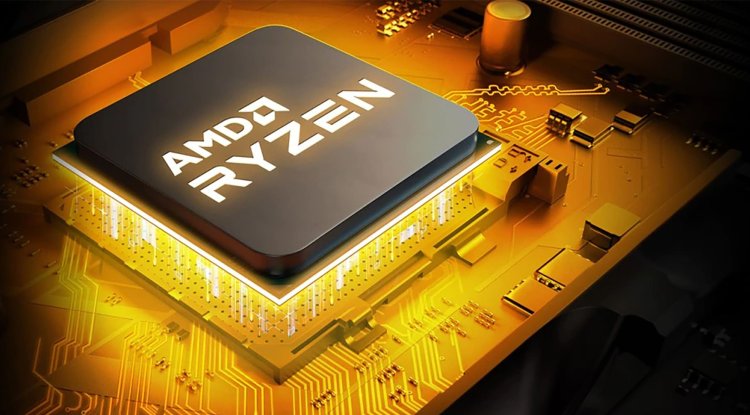 Photo Credits: amd / promo
The AMD AM4 platform is the longest-supported stand for desktops, but owners of older motherboards cannot upgrade their hardware with the latest Ryzen 5000 processors. The situation may change due to user pressure.
AMD Ryzen 5000 processors "only" for newer motherboards
The Ryzen 5000 processors debuted over a year ago and have been very well received by users. It is worth noting, however, that the systems were initially to be supported only by the latest 500 series motherboards (X570, B550, and A520). Due to the pressure of users, the manufacturer decided to extend the compatibility list with the older models from the 400 series (X470 and B450).
Unfortunately, the owners of even older models from the 300 series (X370, B350 and A320) remained here omitted by AMD. Officially, new processors were not supported here (despite the physical compatibility of the processor with the socket), so those planning to upgrade the hardware also had to purchase a new motherboard.
Are you sure? Well, not really. Motherboard manufacturers have a different opinion on this because they have recently started to release new BIOSes with support for Ryzen 5000 processors. Although the software was introduced only for some models, the list of support even included budget designs from the A320 series. This approach appealed to owners of older computers.
AMD bends under the pressure of users?
Effect? It looks like AMD will change its approach to supporting new processors on older motherboards. David McAfee, general manager of the Client Channel department at AMD, in an interview revealed quite interesting information about the manufacturer's plans.
McAfee has confirmed that AMD is examining the possibility of introducing official support for Ryzen 5000 processors on older 300 series motherboards.
I know this was a topic that received a lot of attention and discussion at AMD. I'm not kidding when I say this - I had three talks today about it. I'm not talking about journalists, but internal discussions with our engineering and planning teams to understand what options we have and what we can do to provide adequate support for 300 motherboard users looking to upgrade their CPU to 5000 series.
Why did AMD not decide to introduce support earlier? Most likely, this is about full hardware compatibility - older motherboards are physically compatible with the new processors, but the problem may be that such configurations work properly and ensure proper processor performance.
Another thing is that between many of the early 300 series and later motherboards in the AM4 ecosystem, there have been some fairly significant changes to the IRM definition. If I throw in a Ryzen 9 5950X processor there, it may not offer adequate performance. For the same reason, providing someone with support is not a question of whether the board will be physically compatible or not, but whether the platform will get the performance it needs. At the moment, AMD's position is that 300 series motherboards are not supported. There are potential problems that we are just not aware of at this point.
However, it seems that AMD has buckled under pressure from users of older platforms and will take a closer look at the topic of compatibility of old boards with new processors (it's a pity it's only now). If the plan is successful, it will be quite a success. Motherboard users will receive decent support for the new processors, so they can confidently upgrade their hardware at a lower cost. At the same time, the reservations about the longevity of the AM4 platform will also disappear (and it is worth adding that it is the longest-supported platform in the history of PCs!).