Samsung Galaxy Watch reaches the popularity of Apple Watch
Sales of "smart" bracelets and similar devices have slowed recently, but sales of "smart" watches have accelerated - mostly due to cheap Chinese e-watches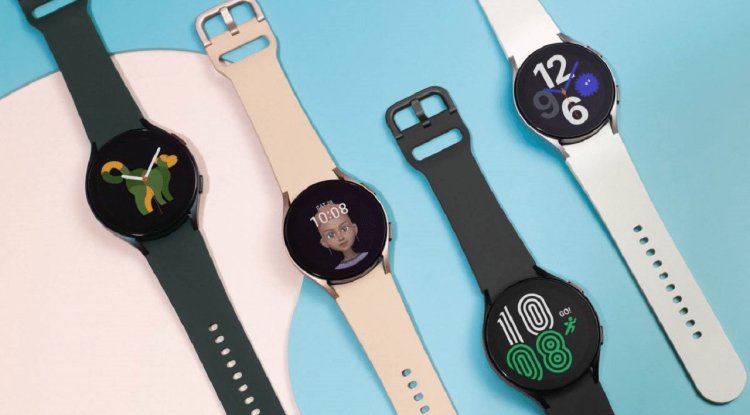 Photo Credits: SAMSUNG
Samsung Galaxy Watch reaches the popularity of Apple Watch
The wearable market continues to grow, but it is also changing. This can be concluded from the report of IDC, a leading company specializing in the electronic equipment market. The wearable market status report isn't available for free - but there's a computer, your favorite medium, to keep you informed of the most exciting new trends!
Sales of "smart" bracelets and similar devices have slowed down recently, but sales of "smart" watches have accelerated - mostly due to cheap e-watches in the Chinese and Indian markets.
Apple has retained a convincing first place in the world market: its Apple Watch and AirPods alone make up almost a quarter of the world market - in terms of the number of copies sold; in terms of value, Apple holds more than half of total sales.
But the news isn't as great for Apple as it seems at first glance. Apple Watch actually saw a drop in sales in the last quarter, mostly due to more and more competitors.
The main winner is Samsung, which has climbed to second place in the global market. While IDC comments that this may be due to the fact that in many markets Samsung wearables are offered as a gift with smartphones, this is by no means the only reason. It is obvious that Samsung was not harmed by the decision to abandon its own Tizen system and develop a new Wear OS together with Google - in fact, it led to a great increase in popularity. And that growth is expected to increase when Samsung and the company introduce Wear OS 3 devices.
Xiaomi used to hold second place in the world, but now Samsung has overtaken it - mostly because Xiaomi has concentrated more on smart bracelets and similar wearable devices, with less on smartwatches - and it is these other devices that have gained more popularity than first.
Fourth place is firmly held by Huawei, which concentrated on this market after the boycott of smartphones in the United States - and achieved great growth in it.
Interestingly, the fifth place in the global wearable device market is held by someone the vast majority of us haven't even heard of: BoAt. It is an Indian brand that is offered mainly in the domestic market, but there its bracelets and watches have recently become so popular that it has reached the world's top 5. We will be happy to try them when / if they come to our market!
There is no Garmin in the top 5, which held first place until the appearance of the Apple Watch, and is now sliding slightly. But that doesn't mean Garmin is doing poorly - on the contrary: its watches are still selling well, in more demanding markets and with more demanding customers.