'Sex and the City' heroines reunite!
At the beginning of the year, fans of the famous series 'Sex and the City' were delighted with the news of the filming of the new sequel, and these days the main heroines are walking the streets of New York again.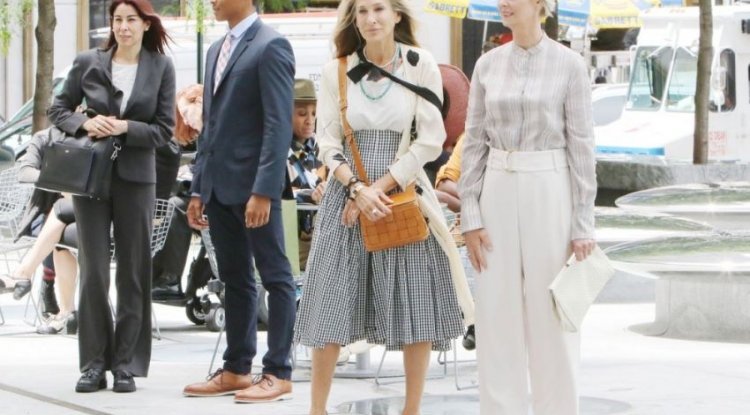 Photo Credits: Profimedia / Autor: ROGER WONG / INSTAR Images / Profimedia
' And Just Like That ', a reboot version of the 'Sex and the City' series has officially started filming, and its main characters, Sarah Jessica Parker, Cynthia Nixon, and Kristin Davis, have appeared on the set of the series on the streets of New York these days.
The trio, as previously known, will not be joined by actress Kim Catrall, who embodied the character of the inimitable Samantha Jones in the series and its film sequels.
The new sequels without Kim Catrall will provide new insight into the lives of the series 'protagonists who are in their mid-50s today, trying to successfully navigate between family and business commitments.
View this post on Instagram
Sarah Jessica Parker as writer Carrie Bradshaw and Cynthia Nixon as lawyer Miranda Hobbes in the new sequels of the series will, as confirmed by their photos from the set, appear with a completely new image in the color gray. Fashion lovers will come into their own this time as well, at least judging by their releases from the first day of shooting the new sequel.
Famous costume designer Patricia Field is primarily responsible for the iconic status that the series 'Sex and the City' enjoys in fashion circles, but, like Kim Catrall, she does not participate in this upcoming HBO television project.
By: Amber V. - Gossip Whispers