Sony Link Buds - truly innovative headphones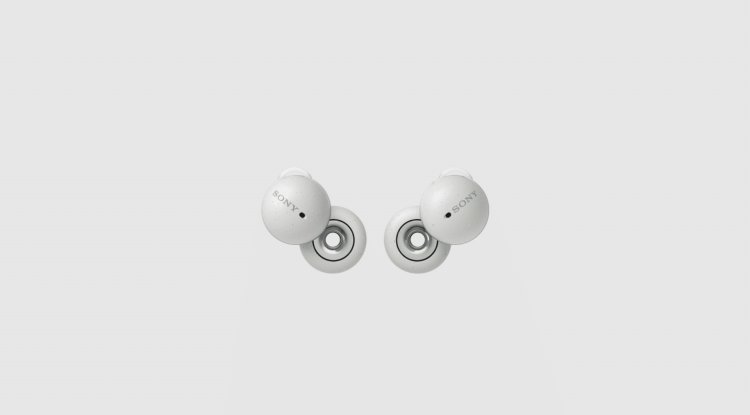 Photo Credits: Sony/Promo
It appears that not much can be invented in the domain of genuinely wireless headphones. In-ear designs are the most common, although in-ear devices are far less common.
Meanwhile, Sony has proposed TWS headphones, which deviate from known design principles. Sony Link Buds offer a revolutionary transducer design that blends outstanding sound quality with openness to the environment.
Traditional in-ear headphones have numerous advantages. The closed structure provides excellent isolation, allowing you to isolate yourself from noisy surroundings, particularly in models equipped with active noise reduction technologies.
An evident advantage that, in some cases, may be a drawback - it is difficult to be fully aware of our surroundings if we cannot hear what is going on around us. An attempt to overcome the problem was the development of external microphones and combining ambient sounds with the music or conversations being played since isolation is not possible in traditional earbuds, but most of them do not degrade sound quality.
Sony Link Buds are an attempt to blend the benefits and drawbacks of both solutions. Link Buds feature an interesting design in that the heart of the device is a ring-shaped transducer with a hole in the center. This ensures exceptional sound penetration, high comfort, and good sound quality - the transducer is 12 mm in diameter and works deeper, so closer to the ear canal, than in standard TWS earbuds. The necessary electronics are right next to it and coupled with the silicone rubber, they form an equally innovative in-ear mounting system that is extremely pleasant and appropriate for using the headphones for extended periods of time without tiring.
Despite the open style of the Sony Link Buds, the manufacturer applied a series of sound processing algorithms that improve legibility during calls and reduce outside noise. Although the efficiency of playing music is reduced, the sound quality remains remarkably good.
Sony Link Buds also offer the Speak-to-Chat function, which allows you to switch off the music when it recognizes the sound of your voice and changes the level based on the strength of sounds in the area. Both functions can be disabled if our style of using the headphones prevents their use - all advanced features and DSEE control, as well as the option to set up to 360 Reality Audio, are available in the Headphone Connect app.
The headphones come with a compact carrying case, yet despite their small size, they have a long battery life - 5.5 hours on a single charge and 12 hours in the case.
Gray and black are the available colors, and an IPX4 accreditation confirms resistance to exterior conditions.