Stephen Hawking's objects are part of the exhibition of the London Museum
The Science Museum in London and the Cambridge University Library have confirmed that they have acquired a large collection of objects that belonged to physicist Stephen Hawking (1942-2018).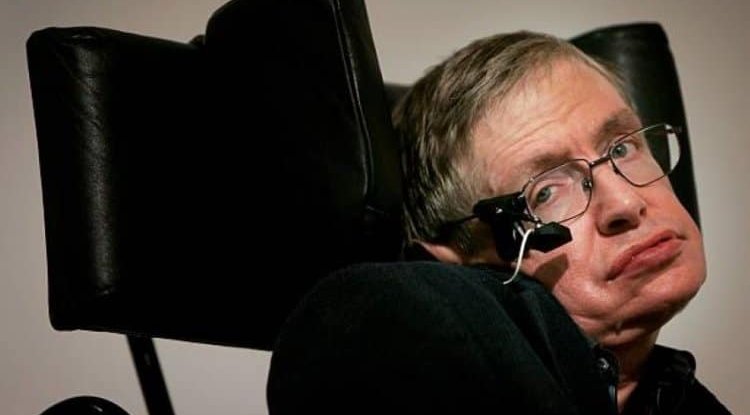 Photo Credits: Bruno Vincent | GETTY IMAGES
These are objects from his wheelchair, from significant works in theoretical physics to scripts for his appearance in the TV series "The Simpsons".

The entire contents of Hawking's cabinet in Cambridge, which he used for the last 16 years of his life, his communication equipment, souvenirs, bets he made in scientific discussions, and office furniture, will be preserved as part of the collection belonging to the Science Museum group.

The selected items will be on display at the London Museum early next year, and museum officials hope to organize a traveling exhibition around the UK before setting it up as a permanent one in London. Hawking's children, Lucy, Tim, and Robert, said they were pleased that their father's work would be preserved for the public for future generations.

"My father would be very pleased with that, and I think that maybe at the same time, but only a little, he would be astonished by the fact that he will become a part of the history of science, along with great scientists whose work he really admired," Lucy Hawking said.

Hawking's vast archive of scientific papers and personal documents, including the first draft of his bestseller "A Brief History of Time" and correspondence with leading scientists, will remain in the Cambridge University library.

The fact that Cambridge received an archive of 10,000 pages means that Hawking's works will join the works of Newton and Charles Darwin in the library of that university, where they will soon be available to the public.

Hawking received his doctorate from Cambridge, and later became a professor of mathematics at that university in the title that Isaac Newt had before him from 1669 to 1702. With motor neuron disease confirmed to him at the age of 22 and the prognosis that he had only a few years of life left, Hawking lived for decades, and he died in 2018 at the age of 76.

His work on the secrets of space, time, and "black holes" occupied the imagination of millions of people, and his popular science books made him a famous person outside the scientific community.

Hollywood immortalized his life in the biographical film "The Theory of Everything" from 2014.
By: Nitza - Gossip Whispers