Subway Surfers gets a sequel - MetroLand
MetroLand is only available one day and has been downloaded more than 50,000 times, we believe that it will soon be available on other platforms.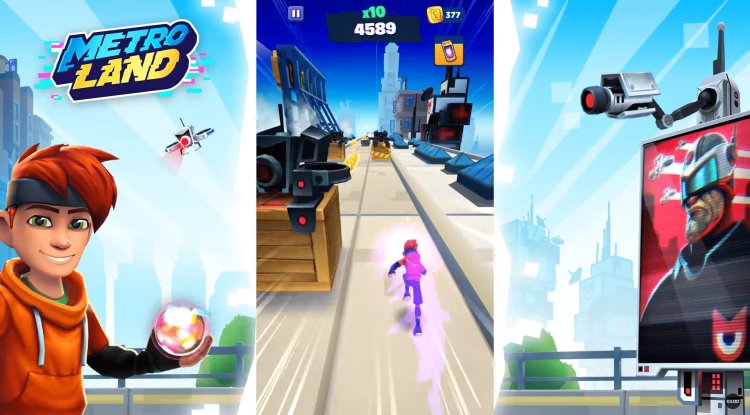 Photo Credits: MetroLand/Promo
Subway Surfers is one of the games that has shaped the genre of games in which the gameplay takes place by running indefinitely, and this game is not yet available for all current mobile phones.
AppGallery still doesn't have Subway Surfers on offer, but it looks like that will change very soon, as the company that made that game, Kiloo, decided to introduce the new game exclusively for Huawei phones. Subway Surfers has been one of the most popular games in the iOS and Android ecosystem since 2012, and the sequel, a much more complex and complex game has just appeared - MetroLand.
MetroLand keeps the same premise of running indefinitely, but this time what you do off the racetrack has a significantly more impact on the gameplay.
First of all, we mean improving, collecting and constructing accessories with the help of bots (gadget machines that work in your favor), improving skills (jump, magnet, protection, double bonus and coins...), but combining players, skill and bots.
You can improve each skill to a certain level, and bots are the most interesting because they are gadgets that allow you to increase rewards, shorten the time of opening safes or in some other way improve what you do. You unlock them through the game almost at the latest, and we advise you to save tokens and coins to improve the content so that you can immediately put everything on them and help yourself switch the game easier.
Progress, by playing longer, you enable a higher level for each of the participants-characters, and with that, the power of each of them grows. This is not a classic Pay2Win game, but of course it contains plenty of material and additions to the purchase. Since regular play can unlock, recharge, win and upgrade everything, there is no need to pay for anything, but we must not deny that you will run easier after paying through the game…
We tested MetroLand on the Huawei P50 Pocket and on the Huawei Mate 40 Pro phones and the game works very well. The controls are precise and well optimized, and the game has two hardware modes - demanding and undemanding, so the performance can be adjusted according to the performance of the phone. The game is downloaded from the AppGallery store, takes up relatively little space, about 115 megabytes and does not require any special permissions. MetroLand is fast, dynamic, requires exceptional reflexes, and the dynamics of change are great and the picturesque environment and ease of execution make it a lot of fun. However, we would like some visual effects to be milder. For example, when you pick up the magnet, the screen is filled with animations that reduce visibility for a moment, and sometimes there can be an obstacle waiting in front, which you haven't seen and - the end ...
By watching commercials, you have the opportunity to extend your life three or four times, and then you have to spend chips, which collect slowly throughout the game, but arrive so that you always have five pieces in the box, so you can extend the run at least once.
MetroLand is only available one day and has been downloaded more than 50,000 times, and Huawei has yet to start promoting the game. Then gift packages are expected, as well as discounts and other free accessories for the game.