Summer is coming to an end, Netflix has announced the sequel to the popular Christmas movie starring Vanessa Hudgens
The uncrowned princess of Christmas, Vanessa Hudgens, has been bringing us joy with holiday movies for several years. That's why we are overjoyed with the news that the third sequel of the movie "The Princess Switch" is coming this year.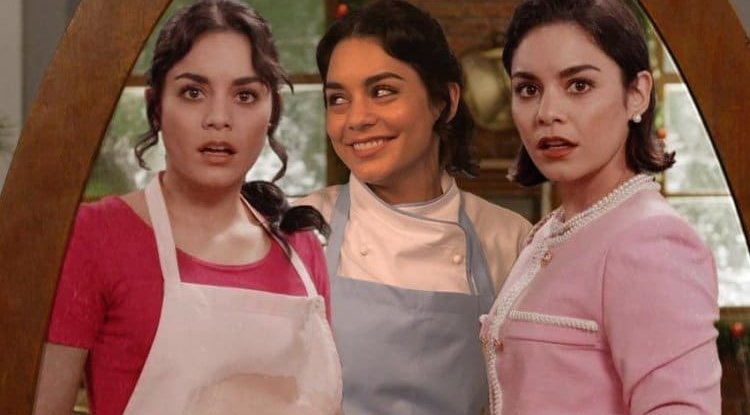 Photo Credits: DIGITALSPY/ST/NETFLIX
The shooting of "The Princess Switch 3" was completed in March 2021, which Vanessa Hudgens confirmed on Instagram.
"And that's a wrap on Princess Switch 3. What a whirlwind. Man everyone worked their asses off. AND stayed safe. BIG thanks to @netflix for taking the extra precautions to keep us on track and bring that new to your screens. And now... I ZTFO"
According to the new schedule published by Netflix, the premiere of the third part of the Christmas movie awaits us in November 2021.
In November 2018, fans first visited the fictional country of Belgravia when the first film was shown on Netflix. Vanessa plays both Stacy De Novo - a baker from Chicago - and Duchess Margaret of Montenaro. When fate brings the two girls together, they decide to change places so that Margaret can finally live a normal life.
Things get complicated in the second movie when Vanessa plays three instead of two characters. Yes, both Stacey and Margaret returned, but Lady Fiona disrupted everything when she tried to steal the throne of Montenaro.
Does this mean that Vanessa will play four people in the third film? The answer is no.
"I will immediately deny that rumor, it will not happen. Three characters are my limit, that's what I can mentally endure," she said.
You can see the trailer for the first movie below.
By: Helen B.