Tesla is taking a wrong approach to self-driving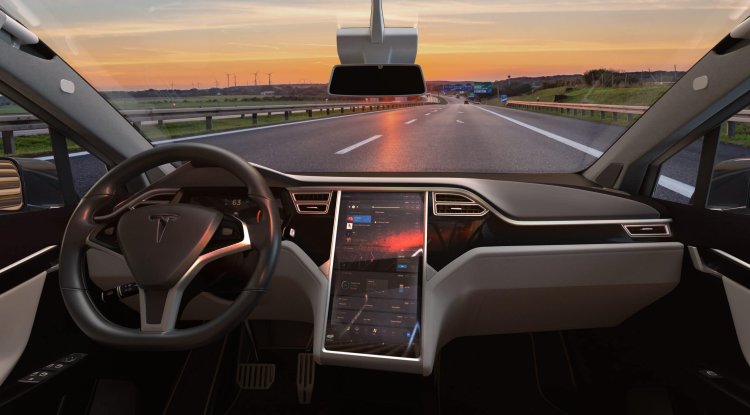 Photo Credits: Depositphotos
Regardless of what Elon Musk wants, VW CEO claims Level 3 self-driving cannot be achieved without LiDAR.
We have often addressed the issue that, according to Elon Musk, only cameras can achieve Level 3 self-driving. The concept aroused widespread criticism and controversy, not only with home critics but also among industry professionals and Tesla's own engineers.
Full Self-Driving (FSD) Beta, on the other hand, only works with cameras. While Musk claimed in January that the system had resulted in no accidents, reports have accumulated in recent weeks that the FSD system occasionally drives vehicles into steering columns, ignores critical road signs, does not truly return control to the driver, and attempts to turn in front of oncoming vehicles. According to The Washington Post, the authenticated footage (part of which is seen in the link above) was evaluated by professionals, who pointed out serious problems and expressed concern about the current situation.
According to experts, the existing FSD poses a risk on public roads, the revisions may introduce new problems, and the algorithms are currently incapable of dealing with the infinite number of situations that may develop in reality. While Tesla can actively test and update software, critics claim that untrained drivers are frequently forced to adjust for software problems, affecting everyone else on the road.
The FSD technology is also similar to Tesla's so-called phantom braking problem, in which the vehicle starts unexpectedly and suddenly, with very forceful, unjustified decelerations - and others complain about a car not stopping at intersections (despite the signal). An inquiry into the former has been initiated, and the latter has already compelled the NHTSA to recall Tesla since it was caused by a function that is banned in the United States. Musk slammed the decision, but it was quickly disabled with a rapid update. The NHTSA has emphasized that recalls will continue as long as there is a safety risk, regardless of the vehicle.
Experts are concerned that all vendors would mimic Tesla's OTA upgrades in the hopes of gaining investor recognition and cost savings, and that this trend will lead to hurried, improper updates because everyone will assume larger risks, as Tesla does. They also claim that the Tesla culture and Musk's actions in Silicon Valley are not necessarily fit for the car sector, and this has resulted in scores of formal inquiries against them. While Tesla criticizes authorities for antiquated standards, experts believe more internal testing is required, and the automobile industry's reliance on software will result in changes that may not be available for regulatory experts to review.
A 2-tonne car, according to Consumer Reports, is not a laptop that can merely crash the software. Manufacturers should treat this as a matter of life and death.
Volkswagen CEO Herbert Diess also commented on the case. According to Tesla, the entire notion is incorrect since Level 3 self-driving is not possible with a less expensive camera system, which also necessitates LiDAR, which costs here and there.
Although Elon Musk insisted in Tesla's latest business report that FSD will be safer than human drivers this year, everyone is gradually dismissing his claims as excessive.
According to VW's CEO, LiDAR technology is not cheap, but it is definitely important in self-driving, which is the automobile industry's most significant breakthrough. Customers will travel comfortably and safely, however, due to the complicated settings and varying weather conditions, this is a multi-step procedure. According to LiDAR, the only feasible answer is to supplement the 360-degree camera system, which is very important. He also claims that redundant detection is required for security.
Some tests and recalls
The NHTSA has not only begun an inquiry into Tesla for phantom braking in recent weeks. While South Korea's antitrust regulator criticizes Tesla's ostensibly overstated battery advertisements, threatening penalties, 578,607 Teslas have been recalled in the United States for failing to release loud music and sounds from the Boombox feature, which transmits music outdoors, a sound that would serve as a warning to pedestrians.
A total of 26,681 Teslas were also recalled because the windscreen defrost did not function properly due to a software problem. The NHTSA requested that 817,000 Tesla vehicles be recalled because the seatbelt warning beep did not sound once the vehicle was started. A lawsuit was also filed in connection with a Tesla faulty, deadly accident chassis; the car was purportedly fixed by Tesla a few days before the accident due to issues with its handling, suspension, batteries, electronics, and door opening. On a larger scale, they complain about comparable quality issues.
While Tesla does not have as much history or experience as other automakers, it is still true that not everything is perfect. At the same time, Elon Musk's assertions, Tesla's delisting, and a lot of media attention make the growing number of issues, updates, investigations, and recalls extremely embarrassing.
https://www.youtube.com/watch?v=Zl9rM8D3k34