Intel will introduce 32-thread processors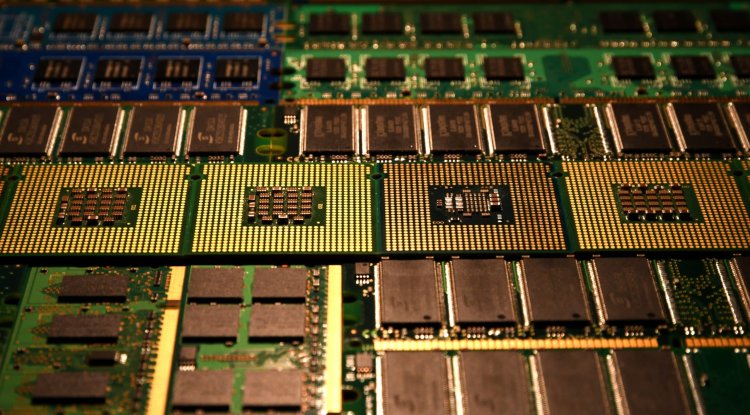 Photo Credits: Depositphotos
Intel will introduce 32-thread processors in the second half of the year and is preparing a revolution for 2023.
The company outlined plans for the processor market. He wants to assemble chips from smaller pieces produced in his own and foreign factories.
In the second half of this year, Raptor Lake processors should come with a double-digit increase in performance.
Next year's Meteor Lake chips will be composed of smaller parts that will be created in various factories.
Their followers are to offer significantly higher graphics performance and move in the field of artificial intelligence
Despite the fact that Intel has only recently released a number of new 12th generation Core processors (Alder Lake) for desktops and laptops, the company is already talking about its successors. These will be the Raptor Lake chips, about which the business spoke further during its annual meeting with investors, as well as outlining its goals for the next few years.
Raptor Lake processors have been discussed for quite some time. These are the successors to the present 12th generation Core chips (Alder Lake), which have been available since last year. The next generation will use a hybrid architecture that combines powerful and low-cost CPU cores on a single piece of silicon.
High multi-core performance
Raptor Lake will boost the performance of strong cores, which will remain limited to a maximum of eight. However, the maximum number of deposits will be increased from 8 to 16. These, unlike high-performance cores, will not support HyperThreading (two threads per core), limiting the top models to 32 logical threads.
According to Intel, we might expect a double-digit improvement in intergenerational performance as well as a possible increase in tacts. In addition, the company reveals unnamed advancements in the field of overclocking. The good news is that Raptor Lake chips will be compatible with current motherboards because they will fit into the same sockets as Alder Lake.
Intel demonstrated CPU use during heavy rendering in Blender as part of the demo. When this software was at its peak, all 32 threads were fully employed. The half-fiber yield was 0 after the application was reduced. In essence, with a single click in Windows 11, the system immediately freed half of the CPU resources for other operations.
Raptor Lake will be produced using Intel's existing 7 manufacturing processes and is expected to hit the market in the second part of this year. The more powerful models for desktop PCs will most likely be the first to arrive, with laptop variants following a bit later, possibly at the January CES 2023.
AMD Ryzen 7000 (Raphael) chips, which are slated to be available in the third quarter, are believed to be a direct competitor to Intel's new products. They have at least 16 powerful cores and 32 logical threads to offer, but even more powerful variants are possible.
Modular chips in 2023
While Intel will be focused on strengthening the present approach this year, the future corporation is planning a modest revolution. Meteor Lake processors will be used, which will no longer be monolithic and will instead be made up of smaller tiles or chipsets.
Although Intel did not officially state this in a news release, Meteor Lake chips are likely to leverage a combination of Intel manufacturing methods and TSMC technologies for the first time in the consumer segment. Some tiles will be manufactured using Intel 4 technology, while others will most likely be manufactured on 3nm TSMC lines. After that, the separate components will be integrated and contained in a single CPU. Meteor Lake chips will be available sometime next year.
However, Intel already explicitly specifies the combination of its own and foreign production processes in the Meteor Lake chips' successors, codenamed Arrow Lake. They are scheduled to arrive in 2024, with some of their components manufactured using the new Intel 20A manufacturing process, while others will be constructed on TSMC's 3nm production lines.
The company also mentions considerable improvements in the field of artificial intelligence and graphics, which are expected to move to the level of individual cards in connection with the Arrow Lake generation. We are not hearing about the capabilities of Arrow Lake CPUs' integrated graphics for the first time; signs of possible GPU specifications came in August of last year.
Return to the top after 2024?
Arrow Lake processors will be followed by Lunar Lake CPUs. They will be made again by assembling chiplets generated on an unidentified external supplier's production lines as well as in the company's "home" plants, specifically the Intel 18A technology.
Lunar Lake is expected to be the first generation to be built, at least in part, on a fresh new processing architecture known as Royal Core. Intel is thought to strive to reclaim the absolute top spot in terms of both absolute performance and energy efficiency.