The Xiaomi Watch S1 will come to Europe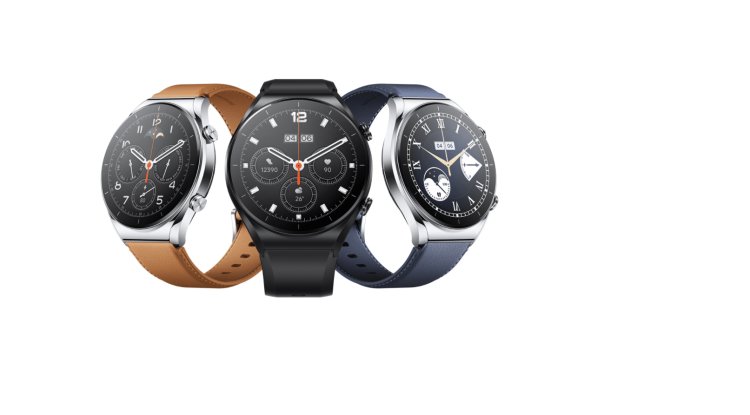 Photo Credits: MI/Promo
The Xiaomi Watch S1 offers a luxury appearance when compared to other Xiaomi watches. The watch was made using high-end materials such as sapphire crystal, calfskin strap, and stainless steel. A 1.43-inch AMOLED display with a resolution of 466 × 466 pixels sits on the front of the body. As a result, the pixel density is 326 PPI.
The Xiaomi Watch S1 also delights with a number of sports modes and battery life
The watch is primarily intended for entrepreneurs, but it also includes 117 sports modes and GNSS positioning to track outdoor activities. I will also provide consumers with 24-hour health monitoring via a heart rate and blood oxygenation sensor. Measuring sleep quality is second nature.
The watch will also have a water resistance rating of 5 ATM, which will appeal to swimmers. People on the run will appreciate the battery life, which can last up to 12 days. There is also a standby mode, which allows the watch to operate for up to 24 days on a single battery. Magnetic battery charging with a capacity of 470 mAh will make all users more comfortable.
| | |
| --- | --- |
| Display | 1.43 inches, AMOLED, 466 x 466 pixels |
| Resilience | 5 ATM |
| Sensors | heart rate sensor, SpO2 sensor |
| Battery and endurance | 470 mAh, 12 days |
The Xiaomi Watch S1 can compete in its price category with, for example, the Garmin vivomove 3,  Amazfit GTR 3 Pro, or  Huawei GT2 Pro watches.
Garmin Vivomove 3 vs. Fitbit Versa 2:
Both variants are composed entirely of high-quality materials. The Garmin Vvomove 3 has a classic, conservative design, whereas the Fitbit Versa 2 has a futuristic style that we are accustomed to seeing on most smartwatches. The Vvomove 3 model's frame is constructed of surgical steel and is 44 x 44 millimeters, which we believe is a better option than the Versa 2 watch's aluminum frame, which measures 40 x 40 centimeters.
Display
Fitbit Versa 2 has a 1.39-inch diagonal AMOLED display with a resolution of 300 x 300 pixels. The Vvomove 3 model's display is designed differently. This is an OLED display hidden beneath the traditional dial and hands that becomes apparent only after the watch is turned on. The display resolution is 64 x 132 pixels on a 0.72 ′′ diagonal.
Battery and endurance
Both variants have a battery life of between 5 and 6 days. The Versa 2 is powered by a 165 mAh battery. We can only use the smart functionalities of the Vvom 3 watch for 5 days, but they should display the time for a few days after their battery runs out. Unfortunately, Garmin does not provide information about battery size.