The electric and powerful Mercedes-AMG EQE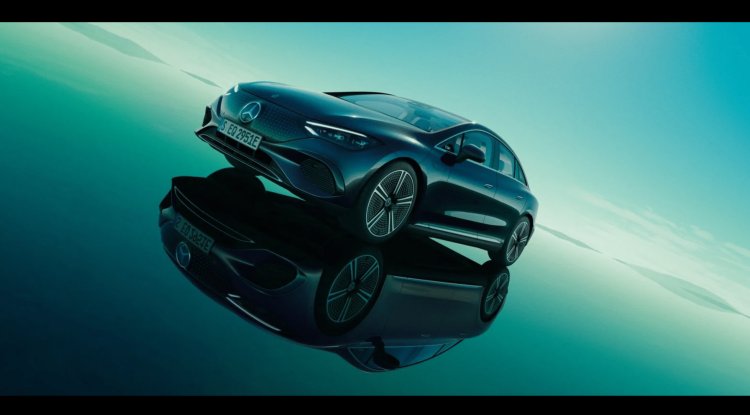 Photo Credits: Mercedes-Benz/Promo
Some of the most thrilling Mercedes vehicles are made in Affalterbach, and they frequently deliver absolutely exceptional performance. Until recently, they were high-capacity gasoline-powered machines, but the world is changing. As a result, it should come as no surprise that the newest member of the sporty family is the Mercedes-AMG EQE, which is driven entirely by electric motors.
Certainly, no one will complain about the performance
Mercedes-Benz is progressively increasing its lineup of all-electric vehicles. The offer comprises, among other things, the EQC SUV and the over 5-meter-tall EQS top limousine. Of course, this is only the beginning of an electric offensive, and as we already learned, Germany has quite big intentions in this regard.
The Mercedes EQE had already been demonstrated, although in a more civilian version. However, a new version known as the Mercedes-AMG EQE has debuted, which is focused not just on comfort or new technologies, but also on truly sporty performance.
The new model is available in two basic versions, with the first "hundred" differentiating primarily in power and acceleration. Furthermore, for the most discerning clients, the AMG DYNAMIC PLUS package has been produced, expanding the electric saloon's capabilities even further.
Customers will be able to choose between:
Mercedes-AMG EQE 43 4MATIC - 476 hp, maximum torque 858 Nm, 4.2 seconds in the 0-100 km / h sprint, top speed 210 km / h,
Mercedes-AMG EQE 53 4MATIC + - 626 hp, 950 Nm maximum torque, 3.5 seconds in 0-100 km / h sprint, 220 km / h top speed (with AMG DYNAMIC PLUS Package: 687 hp, 100 Nm maximum torque) , 3.3 seconds in 0-100 km / h sprint, top speed 240 km / h).
The power from the two electric motors is distributed to all four wheels in both the EQE 43 and EQE 53. It is worth mentioning that the first version's full capabilities are reached with the battery charged at a minimum of 50%, but the second version requires 70% of the state of charge. Unfortunately, we are not dealing with lightweight vehicles; their curb weight is approximately 2.5 tons.
Mercedes-AMG EQE - what else is worth knowing?
The battery in both versions of the electric limousine has a net capacity of 90.6 kWh. This translates into a range of up to 533 km for the EQE 43 and up to 518 km for the EQE 53, according to the manufacturer. Fast chargers have a maximum charging power of 170 kW. In practice, this means that the energy required to go 180 kilometers in the WLTP cycle may be obtained in just 15 minutes.
The Mercedes-AMG EQE also has a steered rear axle, a variety of audio programs, massive and tactile dashboard displays, one of the industry's most comprehensive driver aid systems, and air suspension.
https://www.youtube.com/watch?v=6NEoBkgiDUY