Tesla makes complete navigation function chargeable
To fully utilize Tesla's built-in navigation system, you must purchase a premium subscription for freshly manufactured electric vehicles.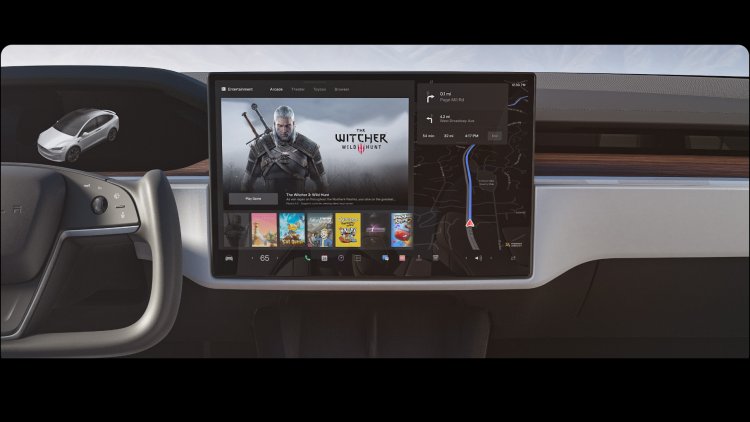 Photo Credits: Tesla/Promo
More and more automobile manufacturers are turning to subscription models to generate revenue in the lucrative aftersales market. German premium brands such as Audi, BMW, and Mercedes are already ahead. Seat heating is already available from BMW, either as a subscription or permanently activated. In addition to the subscription fee of 17 dollars a month, the seat heating can be activated indefinitely for 385 dollars if the previous owner purchased the preparation. Tesla is also working in this field. All new automobiles from the American automaker will now only come with a navigation system that can only be utilized to a limited extent.
So far, every Tesla owner has been able to utilize the built-in navigation system for free for the life of the vehicle, as well as run the web browser and music streaming from a smartphone via a WLAN hotspot. Only the display of satellite maps, real-time traffic reports, apps, and the web browser via the vehicle SIM card required a so-called premium package costing less than ten USD per month. This premium connectivity package, however, could be tested for free for the first 12 months after the Tesla was registered. California has now indicated in a statement that this option is no longer available.
For the first eight years following initial registration, all Tesla vehicles manufactured after July 20, 2022, will only receive the standard connectivity package, which includes the navigation function and usage of the web browser through a smartphone hotspot. To access real-time traffic information, for example, you must have a monthly membership for all Tesla vehicles built instantly, which costs roughly ten USD to lock. Tesla, by the way, does not issue refunds because the premium connectivity subscription can be terminated at any moment, according to the manufacturer. Tesla, unlike other automakers, does not support Apple CarPlay or Android Auto.
BMW is exploring a new sales model for specific equipment with the latest models of the BMW X1 and BMW 2 Series Active Tourer in some regions. A car with the Linux distribution BMW Operating System 8.0, which will eventually find its way into all new BMW vehicles and is manufactured by BMW Car IT GmbH in collaboration with partners such as Garmin, is required. According to the July 2022 pricing list, preparations for seat heating and steering wheel heating will be made for both vehicle models constructed at the end of 2022. For example, the 2-series Active Tourer has an optional "preparation for seat heating for driver/front passenger" (equipment code 9QT).
Post by Bryan C.