Nova Launcher was acquired by an analytics firm
The Nova Launcher after the release of its next version a week ago, the headline now is that it has been acquired by Branch, a well-known analytics organization in the mobile advertising sector. Branch has also purchased Sesame Search & Shortcuts, another amazing Android utility that extends the capabilities of Nova Launcher.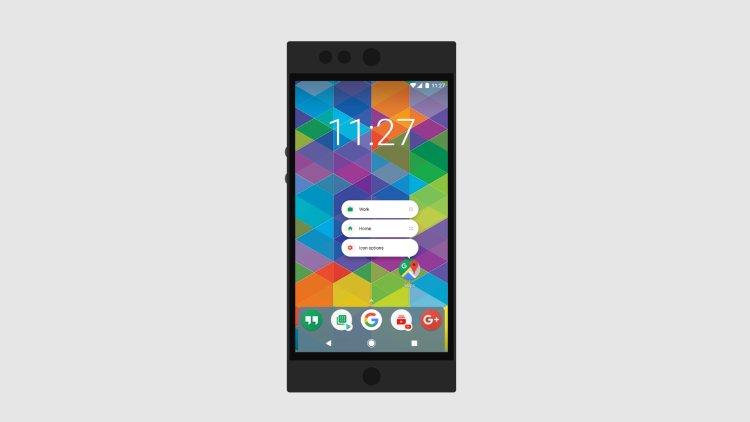 Photo Credits: NovaLauncher/Promo
The branch has specifically employed the two major employees in charge of Nova Launcher, taking on part of the project's administration, which will incorporate the company's analytics among its functions. And the same may be said about Sesame Search & Shortcuts. In both cases, there is definitely an economic trend... will it be detrimental to the user? Without exaggeration, everything suggests that it is.
The branch is a corporation that specializes in extracting information from the links offered by internal apps, as well as in its monetization. The branch does not directly provide advertising but rather exploits user engagement with programs to help developers improve and optimize their advantages. It's similar to what Google does before showing an ad.
Thus, it didn't take long for the alarms to go off among Nova Launcher users who discovered the purchase agreement, and that is because the project's founder himself recognizes that things will not be as they were, even though he grants Branch respect for the privacy of the user -he was not expected to say otherwise- that it will be necessary to see if it is fulfilled or not, even though many will not give it the opportunity.
It should be emphasized that Nova Launcher already contained telemetry, which could be removed, and that, although not being an open source project, it was generally extremely transparent and consistent with its user community. Responsible maintenance over the years, good customization capabilities, adherence to the factory Android ways, and being a lightweight alternative to everything it offers did the rest to propel it to the top of its category.
In truth, many people are pleased to use the free version of Nova Launcher because it includes several customization choices, whereas the one-time payment model (3.99 dollars) has not been sufficient to secure the project's long-term viability. As a result, the news that concerns us poses a few questions that will only be resolved over time and have an impact on Sesame Search & Shortcuts.
Will, for example, paying customers be subject to the same Branch tracking as those using the free version of Nova Launcher? Can telemetry be turned off? This is necessary even if the app doesn't seem to alter much for the end user: it wouldn't make sense to buy the app only to download it. In fact, it could use several functionality enhancements, like as improved Sesame integration with Nova Launcher.
What is certain is that Branch will maintain the Nova Launcher usage data and utilize it to develop the application, as well as for other less important activities, as is typical of a firm of his size. It gets better: they've already started. The launcher debuts "the strong Branch search function" with the second beta of Nova Launcher 8, according to Android Police.
Nova Launcher has recently been in suspension due to the removal of features such as the gestures introduced by Android 12, but it is possible that this was not even a stumble at the height of the present one, but, as with everything in life, it will have to be observed. Especially when the final version of the launcher is released on Google Play. The same can be said for Sesame Search & Shortcuts, though the latter is far less popular.
Post by Bryan C.