The Acer laptop is the right choice for everyone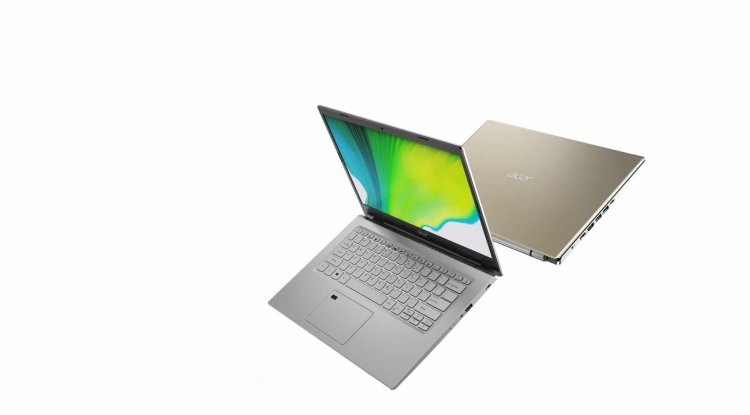 Photo Credits: Acer/Promo
Does your old laptop run slow? 
Doesn't it run all the programs fast enough and the battery is no longer powerful enough? Would you like to play a game on the train and unfortunately your old laptop doesn't allow you to do that anymore? 
The answer is to buy a new ACER system at a bargain price.
Computers are our best friends and an indispensable accessory in the modern business, school, and home environment. This is the reality of a developed society. If we focus on laptops, you will come across entry-level models that cost less than $ 300, and umbrella models with a premium price of up to several thousand dollars. Clearly, multi-thousand-dollar laptops typically come in handy for enthusiasts or business users who need the best hardware that manufacturers can squeeze into a portable case. On the other side of the scale are inexperienced users who need fairly basic equipment for their needs and are more focused on aesthetics and price.
Then there are the profiles of users who do not belong to the most ardent technological masters but still have enough knowledge to be able to break through the confusing computer labels of processors, graphics cards, USB standards, and the like. These users are looking for the best value for money.
Acer is renowned for quality, choice and performance
Difficult choices also await you when choosing a manufacturer. All recognized companies have their advantages and disadvantages. Whichever one you choose, you've probably made a good decision if you've just given it some thought when choosing hardware. However, Acer has a slight advantage over the rest of the competition, as the Taiwanese company boasts an exceptional collection of beginner, gaming, and business laptops, the result of many years of development, which once took second place among computer manufacturers.
Their family of Acer Aspire 5 laptops, which we will also present in more detail, is known mainly for quality hardware and workmanship, light housing, which makes it almost unrivaled in its class. The Acer Aspire 5 Series offers something for everyone, from beginner to computer master. You can opt for AMD or Intel processors. A special feature of Acer Aspire 5 systems is the option of 2 built-in hard drives and upgrading system memory from the classic 8 GB to 16 GB or more. The laptops have 2 slots for memory modules.
The Acer Aspire 5 is a thin and light laptop weighing less than 1.6 pounds. The Acer's ultra-lightweight design is all the more impressive because, despite its slim body, it is outfitted with cutting-edge computer components. You can choose between a silver model with an AMD Ryzen 5 processor and a black model with an AMD Ryzen 7 processor.
The VertiView LCD screen is 15.6 inches in size and uses IPS technology. It does, however, have an IPS screen with Acer ComfyView Technology TM. The laptop is powered by a very powerful and cost-effective AMD Ryzen 5 or Ryzen 7 processor (you can also choose an Intel processor).
The AMD Ryzen processor-powered Aspire 5 models include AMD RADEON VEGA integrated graphics cards. Acer Aspire 5 models designed for occasional gaming have built-in fractionally more powerful AMD RX640 graphics cards with 2 GB of separate memory.
Business-oriented Acer Aspire 5 models include an integrated graphics solution that operates by borrowing a portion of the system memory.
There is also an NVME SSD, which is enough to store all business files and a rich library of movies and music. The latest Wi-Fi 6 and Bluetooth 5.0 network technologies are also available. You will also find standard ports on the site, including USB 3.1. Despite the slightly more powerful hardware, the laptop provides at least 7 hours of operating autonomy.
You get all this in a stylish black or silver case, which, despite the powerful hardware, does not weigh more than 1.6 kilograms. This makes the Acer Aspire 5 or the whole family best suited for users who like to leave their laptop on the desk and take it on a trip from time to time.