The AOKZOE A1 will be the first handheld PC with a Ryzen 7 6800U
There is no doubt that consoles and handheld computers, which have taken on a major role in the gaming scene since the arrival of the Steam Deck, have taken on a major role in the gaming scene with the arrival of numerous devices that promise to offer a new qualitative leap, to which the AOKZOE A1 is now added.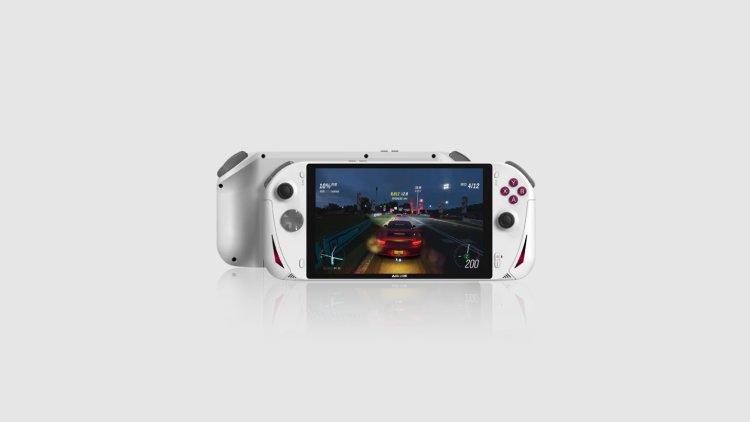 Photo Credits: Aokzoe/Promo
Starting with its design, we see more than the recurrent format that launched the Nintendo handheld device, with a screen surrounded by two control distributions (joysticks and buttons) on both sides. However, the presence of an 8-inch Full-HD IPS display with a resolution of 1920 x 1200 will stand out on this occasion, while keeping a relatively light weight of only 668 grams.
AOKZOE A1's vibrator, gyroscope, and linear trigger allow gamers to tilt their console in-game for greater direction control or shooting, as well as receiving haptic feedback. The ergonomically friendly arcs of the console body and the controller design could successfully prevent finger cramping after a long playing session.
However, the news will continue to amaze us on the inside. Starting with its core, the AOKZOE A1 will be the first portable computer to be equipped with AMD Ryzen 7 6800U processors, resulting in a substantially enhanced gaming experience not only in terms of performance but also graphics, thanks to the addition of Radeon 680M graphics.
Some features that will be completed together with a 16 or 32 GB LPDDR5X RAM memory (depending on the model), which will allow us to play some titles like Elden Ring in up to 60 FPS with high graphics, or Forza Horizon 5 above 100 FPS, as the firm has already shown in its early demos. And it is because of its interoperability with Windows 11 and SteamOS platforms that we will have access to a vast library of games.
This handheld will be fitted with pure aluminum cooling vents, pure copper heat pipes, fans, and temperature control in order to maintain this high performance safely for both the gadget and the users' hands. Clever for effective heat dissipation.
Post by Bryan C.