Upcoming Releases: Games July - 2nd half of the month
This month of July will be remembered as one of the months of the year with the fewest upcoming releases. Even so, that doesn't mean we won't continue to unearth games that are more than worthy of mention, with which we'll undoubtedly be able to lessen the wait until the end of summer when the Gamescom and Tokyo Game Show fairs will overlap. which will likely reveal new insights about what is expected to be one of the best game endings of the year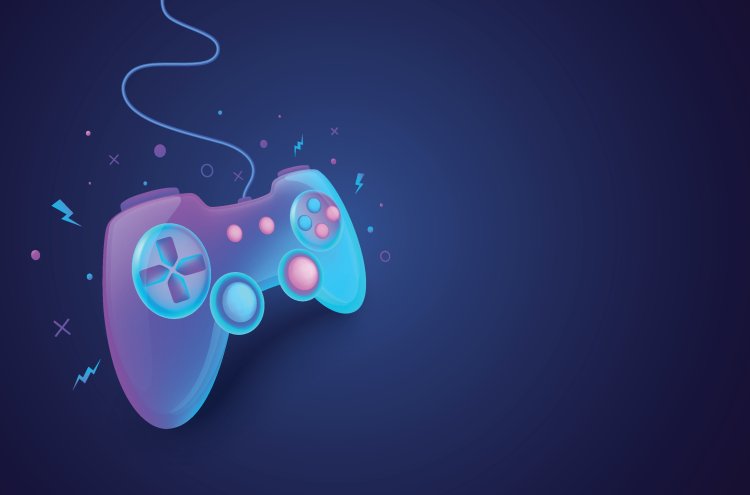 Photo Credits: Shutterstock
July 19
Stray
This adventure, exploration, and action game produced by Annapurna Interactive, in which we will take control of a stray cat in a dystopian future city populated by machines through powerful storytelling and puzzle-solving, is one of the most intriguing bets of this month and one of the most anticipated upcoming releases of the year. Although we will not be doing this alone, we will have the assistance of B12, a little flying drone that will assist us in communicating with robotic citizens as well as protecting us from a weird plague lurking in the shadows.
Ace Dusk Falls
INTERIOR NIGHT stands apart from the rest of the upcoming releases with this original interactive drama that chronicles the entwined lives of two families over the course of thirty years. Beginning in 1998 with a botched heist in a small Arizona town, your choices have a significant impact on the lives of the individuals in this gritty saga of betrayal, sacrifice, and resistance. Relive the story several times to uncover the various outcomes and the hidden nuances underlying each option.
Endling – Extinction is Forever
In this ecological journey, see what life would be like in a world destroyed by people via the eyes of the last fox on Earth. Discover the harmful effect of the human race, which corrupts, pollutes, and exploits the most precious and valuable natural resources on a daily basis, and protect your family from any threats.
Forza Horizon 5: Hot Wheels
On this occasion, we will be able to enter Horizon's exciting Hot Wheels Park, a visually magnificent set of circuits high above the clouds of Mexico, as downloadable addition to the basic game. Take on the fastest and most extreme tracks ever created, or design and build your own stages using over 80 distinct track types, and compete with the ten new cars available, including the blazing-fast 2021 Hennessey Venom F5 and the classic 2000 Hot Wheels Deora II.
July 21
Wayward Strand
A genuine story delivered in an unusual manner. She boards an airborne hospital and meets an eclectic ensemble, learning about the staff and patients' intimately linked lives as time passes for everyone on board. Don't rush and enjoy every moment, because each game might be an opportunity to learn something new.
July 22
Live a live
Different heroes, various stories, and various lives. Relive these connected stories, fully recreated in breathtaking HD-2D graphics that will breathe new life into this classic JRPG. Explore each historical period at your leisure, and experience turn-based combat that differs depending on the chapter. Each hero has a unique set of attacks that you can learn. Use them intelligently as you navigate across the battlefield, avoiding hazards and attacking when the opportunity arises.
28 of July
Bear & Breakfast
Laid-back management and adventure game in which you play a good-hearted bear attempting to run a tiny hotel in the woods. Hank and his friends discover a derelict cabin and, inspired by their adolescent ingenuity, transform it into a tourist attraction where they can earn money by the fistful. The mysteries that lurk in the forest will grow as your business grows, and Hank will soon find himself immersed in a story much deeper than the woodland surrounding him.
July 29
Digimon Survive
To commemorate the 20th anniversary of the Digimon anime, this title presents us with a fresh adventure set in a mysterious universe, featuring characters designed by Uichi Ukumo and music by the legendary Tomoki Miyoshi. A new set of adolescents is transferred into a bizarre new world with monsters and danger in it. The players' choices will affect the evolution of their monster allies and the outcome of the adventure as they strive to get home through a world filled with challenging decisions and deadly combat.
Xenoblade Chronicles 3
To round up this list of impending releases, we have one of Nintendo's huge bets and one of the year's most anticipated titles, the third episode of the saga of this well-known JRPG. As a consequence of a chance meeting, a group of six soldiers from both warring nations decide to set aside their differences and join forces to expose a new threat far more dangerous than the ongoing war. Join Noah, Mio, and their companions as they travel breathtaking landscapes, confront fearsome animals and struggle to break the land of Aionios's never-ending cycle of violence.
Post by Bryan C.