SONY BUYS BUNGIE FOR 3.6 BILLION DOLLARS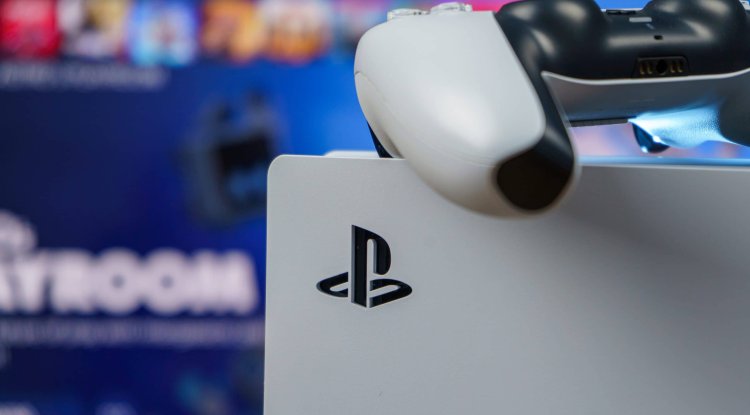 Photo Credits: Depositphotos
 All games will continue to be multiplatform - it has been clarified immediately!
Destiny and other popular Bungie studio games now have a new owner.
The video game market is growing and Sony Interactive Entertainment's new move could be a response to Microsoft's acquisition of Activision-Blizzard.
Somewhat surprisingly, Sony Interactive Entertainment announced that it is buying Bungie for $ 3.6 billion and that all of the publisher's games will remain - multiplatform.
According to the official announcement, Bungie will remain an independent company within the CEE ecosystem, and the publisher will have full freedom to choose which games will be published on which platform and why.
Bungie may be known to many for his work on Halo games, but as an independent company, he became famous for the extremely popular FPS RPG game Destiny, which remains one of the most expensive games made to date - this game was one of the first to bring Game As a Service, which has proven to be a good tactic so far.
Jim Ryan, CEO of CEE, explained that the company has always had extremely strong ties with Bungie, especially since the creation of Destiny, so he wished his and company friends the warmest welcome to the PlayStation family. And Jim Ryan, in his address on the PlayStation Blog, clarified at the beginning with possible rumors - Bungie remains an independent company, and games are multiplatform, as will probably be the largest number of Activision-Blizzard games within Microsoft.
What has been officially announced is that Bungie will work closely on new projects with PlayStation Studios within Sony, which has created a series of legendary games thanks to which PlayStation today has an advantage over the Xbox team.
Sony Interactive Entertainment has merged its sixth major studio since 2021 before which BluePoint, Housemarque, Nixxes, and Valkyrie Entertainment joined CEE. Currently, Bungie's most famous game, Destiny 2, is currently available for PlayStation, Xbox, and PC, but has long offered special bonuses and add-ons exclusively for Sony users. 
Bungie hopes as they revealed in their blog post, that the company will continue to have great creative and every other business freedom and that its games will remain on all possible platforms.
We'll see if it really will be like that…
Destiny 2: The Witch Queen, will arrive in February 2022
In the new expansion, we will have to face enemies who, according to Bungie, will have nothing in common with those we have happened to meet so far in the saga and find out the truth that Savathûn hides. And it is because of the Witch Queen's tricks over the years that she has been able to replace the identity of our key allies and weave a web of lies that has spread across the galaxy.
Bungie will offer the Collector's Edition, which contains a digital code for the Deluxe Edition of The Witch Queen as well as another code for the Bungie 30th Anniversary Pack, for those looking for the "best experience."
It will also include the following physical items: a Covert psychic research kit, a Hive Wraith replica, a Covert ID card, a lore book, and more mysteries from Savathûn's throne world.
 Pre-orderers will get a Ghost Skin, Legendary Emblem, and other goodies, while the Deluxe Edition will include:
Destiny 2 Expansion: The Witch Queen + All Year 5 Season Passes (4 Seasons Total)
Access to two year 5 dungeons.
Throne World Exotic Ghost Shell and Legendary Emblem.
Exotic emote The Enigma.
Rare SMG with Rare Catalyst and skin.
Exotic Sparrowworld Throneworld
https://www.youtube.com/watch?v=P0IlFZ61734