Total War: Warhammer 3 - Hotfix is ​​coming
The developers of Warhammer 3 want to make improvements with hotfixes after the successful release and are now sharing the first details on implementation.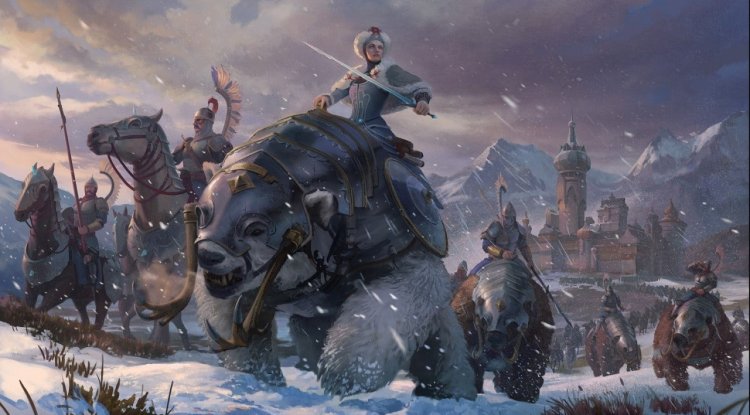 Photo Credits: Creative Assembly / Promo
The developers of Total War: Warhammer 3 want to make improvements with hotfixes after the successful release and are now sharing the first details on implementation and content.
While Total War: Warhammer 3, which was released on February 17th, was well received by the trade press, some players are complaining about errors, especially performance problems. In the Steam forum for the game, the developers from Studio Creative Assembly have now spoken out and promised a series of upcoming hotfixes instead of a big patch in order to be able to react better and faster to the sometimes specific problems.
Although the hotfixes should appear at a faster rhythm, they should also take time for testing and the like so as not to make things worse, with the first mini-patch expected to appear this week, but this could also be delayed due to various factors. In addition, the developers want to keep you informed about a long-term schedule for hotfixes soon, once they have a firm schedule in place. If necessary, Steam's beta function should also be used for early access to the changes.
Outlook for the first hotfix
According to the announcement, the focus of the first hotfix build will be on fixing some issues in the multiplayer lobby, as well as DirectX issues related to DX12 and "hopeful framerate improvements for gamers with modern Intel CPUs". However, the exact content of the version will only be announced once the plans have solidified.
The optimization and performance problems reported by many players should "continue to have top priority" for the developers.
"Apart from the crashes and other critical issues we are working to resolve, we very well understand - as players ourselves - that the performance of the game is a cornerstone of your enjoyment of it."
In other news, Hollow Knight: Silksong is the official sequel to indie Metroidvania gem Hollow Knight currently in development. Success as a Steam hit already seems almost certain – especially when you consider the qualities of the predecessor. We take a closer look at Team Cherry's project.
As a possible Steam hit, Hollow Knight: Silksong initially offers lovingly hand-drawn graphics with its own unique style – just like its predecessor. The beautifully animated characters act in front of particularly detailed backgrounds, which are peppered with many small environmental details through parallax scrolling. The gloomy cave worlds in their diverse forms are conveyed in a particularly atmospheric way. And all this is accompanied by an impressive orchestral soundtrack, which was again composed by the previous composer Christopher Larkin.