The handheld game console is Google's next step
Over the last few years, we have been able to watch Google implement a very interesting strategy when it comes to video games.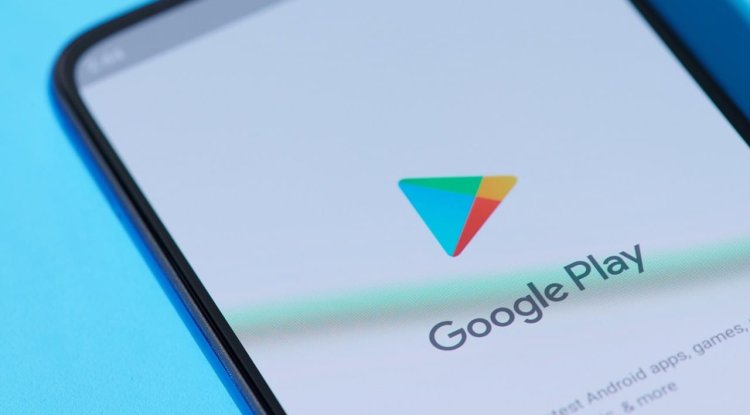 Photo Credits: DepositPhotos
Over the last few years, we have been able to watch Google implement a very interesting strategy when it comes to video games.
It can be said that it takes place in two fields.
On the one hand, there is the Android games market where Google is very active. Some will say that most Android games are titles for smartphones that are full of various ads and commercials, but this is not the case. There are a number of high-budget Android games that have invested heavily, and there are also quality indie games that can delight many true gamers.
A large number of Android games are available in the Google Play Store, but major changes have been announced for this year. Google is working on a new application that will allow Android games from the Google Play Store to be played on PCs. It will be easier for users to change the platforms on which Android games are, and this will certainly be a big step not only for their promotion but also for creating one of the most complex gaming systems.
It should not be forgotten that Google also offers a Google Play Pass subscription that offers hundreds of Android game titles. In this way, Google has enabled users to play many great titles at lower prices through a favorable monthly subscription of $ 5 or an annual subscription of $ 35, with the possibility of sharing access to the games with five family members.
Another field of Google activities in the gaming world is Google Stadium. The Google service, which brings top titles to a large number of devices, has not yet gained the popularity it had planned. Exclusive titles haven't appeared on Google Stage lately, and there are still some flaws that haven't been fixed. The positive features of the service are great discounts, the fact that all purchased games remain the property of the user, a large number of free games, the ability to run games in 4K / HDR resolution with 5.1 surround sound, and that when using the service no updates are required.
Unfortunately, these advantages of Google Stage can fall into the background because there are still certain disadvantages that repel users: latency problems, users have to pay extra for titles despite paying a monthly subscription (Google Stage has not become "Netflix gaming"), loss of access to free collections games after unsubscribing, the existence of insufficiently large gaming communities and a relatively small number of games available for purchase.
The common link between the two directions Google is working on is definitely Android games. Google Stadium has been promoted as a service with exclusive titles, but the reality is that in the future the focus will be on the Android game market, most of which is available on smartphones. It should also be noted that some of them are available on Google Stadium and other gaming services such as GeForce Now, where these are slightly more expensive games with higher performance.
In early 2021, Google introduced the Game Dashboard for Android 12, a section that offers quick access to games, YouTube live streaming, notifications of frames per second, and special settings related to gaming on the device used. The Pixel 6 smartphone first comes with this feature. This move is not only made for the sake of users, but the new feature will be of great benefit to developers who can more easily test games on different devices and see what their performance is.
It seems that Google is slowly preparing everything for the expansion of Android games, but maybe one detail is missing.
You shouldn't be surprised if Google decides to take another step forward to come up with a device that would unify the gaming experience related to Android games.
This would not be a Pixel phone connected to a controller, but a special device that would be close in design to the Nintendo Switch or Steam Deck and run by the Android operating system.
This could be a model that would resemble a handheld game console in design.
One of the existing problems of Google Stage as a gaming platform is that there are no games specifically made for it. The situation is completely different with Android games that have a huge collection in the Play Store, and Google Play Pass is already an established service that can compete with other services like the Xbox Game Pass.
A potential new device could be great for playing games from Google Stage as only the experience of this service on Android devices has improved in recent years with the addition of voice and party chat.
So what could the new Google device, which we hope could be a handheld game console, bring?
From the gaming experience at Google Stadium and the novelty in the form of an application for playing Android games on PCs, it is clear that Google's touch games are not a priority and that controllers have a slight advantage.
According to our speculation, the game console could have detachable controllers, and the question remains whether the game will be displayed in "portrait" or "landscape" mode.
In order for the new gaming console to be competitive with Nintendo Switch or Steam Deck, it will probably have to be possible to connect it to other devices and televisions, which will be a completely different approach compared to the Pixel series where there was no room for HDMI or USB C ports.
If Google manages to combine Nintendo Switch design and functionality with a wealth of Android games and streaming services, a game console could appear on the market that would very easily gain popularity among gamers.
So far, there is no information that Google is planning a similar gaming console, but it seems to us that it could be a logical continuation of the expansion of Android games in the future that the company is constantly promoting and for which, we are sure, has many new plans.