THE JAPANESE ARE SENDING A ROBOT TO THE MOON: A difficult task awaits it!
Sony is also participating in this project, as well as one manufacturer of popular toys.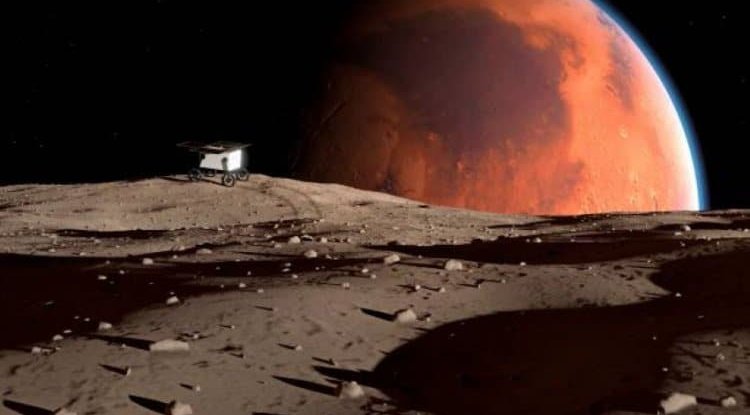 Photo Credits: MARK GARLICK/SCIENCE PHOTO LIBRARY | GETTY IMAGES
The Japanese Aerospace Exploration Agency (JAXA) is preparing a very unusual robot whose goal is to explore the Moon.
JAXA has teamed up with Sony, Doshisha University, and toymaker Tomy to make a ball-shaped robot that can be transformed.
JAXA will develop a transformable lunar robot in collaboration with @Tomy_Toy, SONY, Doshisha University to collect data on the lunar surface. The data will be used for the development of our crewed pressurized rover. https://t.co/ixOqmdDrnx pic.twitter.com/76IISFgUeN
— JAXA Washington DC (@jaxa_wdc)
May 27, 2021
This robot, weighing only 250 grams (3 inches in size, a tennis ball is 2.7 inches in size) will arrive on the Moon with the help of the private company ISPACE, and its task will be to explore the terrain, ie to take relief photos of the Earth's natural satellite. Once it reaches the surface, this ball-shaped robot will open to take photos.
Sony's influence and experience will be of paramount importance for this mission as they will use their technology to make these cameras, while Tomy (known for toys such as Transformers and Beyblade) will be tasked with reducing all that technology so that it can fit into the ball. Although they may have assembled a rather surprising "team," this project has been underway since 2016.
As early as next year, ISPACE will launch this robot whose task is to test the terrain so that future JAXA projects, such as the lunar rover that Toyota is working on (2029), will be ready for all potential obstacles on the Moon. If that mission is successful, Japan will join a small club of nations that have successfully landed the spacecraft on the surface of the Moon, which has so far been done by the Soviet Union, America and China.
"This robot that can be transformed will be extremely compact and light so that it can move in the harsh environment of the Moon" - they pointed out at JAXA, reports Gizmodo.
With the help of the HAKUTO-R lander, this robot will land on the surface of the Moon.
Check out the video below to see what this technology looks like.
By: Nitza - Gossip Whispers