The most economical aircraft in the world
The Celera 500L has a truly exceptional design. Otto Aviation claims that its special shape brings up to a 59 percent reduction in air resistance and a huge leap in efficiency and range compared to traditional aircraft designs.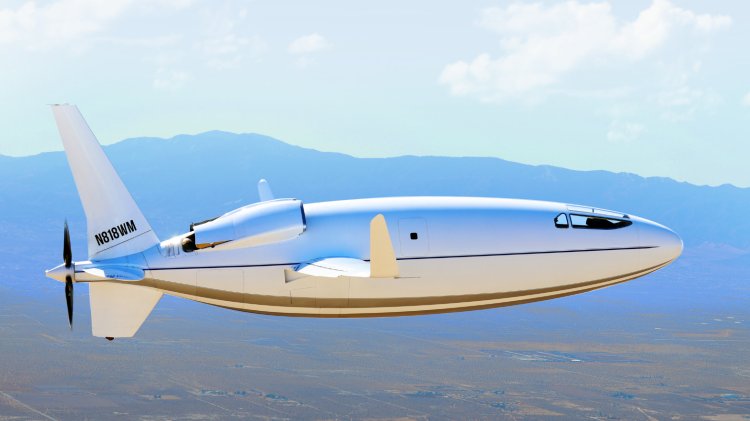 Photo Credits: Ottoaviation/Promo
The original aircraft is powered by fossil fuels, but now Otto Aviation has begun working with ZeroAvia to build a hydrogen fuel cell version.
Celera is designed to maximize laminar flow - a smooth flow of air with little or no mixing of adjacent layers moving at different speeds.
Otto says the Celera's laminar flow consumes 80 percent less fuel than the traditional design. The efficient 550-horsepower internal combustion engine will allow the six-passenger aircraft to fly up to 4,500 nautical miles (8,334 km) at cruising speeds above 740 km / h.
The impressive 22: 1 glide ratio gives pilots the opportunity to switch off the engine and glide up to 200 km without any drive. This huge efficiency factor makes the Celera 5- to 7 times cheaper to operate than a comparable jet.
Otto Aviation built a full-size prototype and, by November of last year, had conducted approximately 55 successful test flights with speeds of over 400 km / h and altitudes of 15,000 feet (4,572 m).
Reducing fossil fuel consumption by 80 percent is in itself a win-win for the environment. But the attractive goal is zero emissions.
However, the problem is caused by low range numbers due to the low energy density of lithium batteries. That's why Otto announced a partnership with ZeroAvia hydrogen aviation pioneers to develop a fuel cell power unit that is specifically tailored to the requirements of the Celera model.
The airframe shape works well with the hydrogen concept - hydrogen propulsion units can weigh much less than electric batteries, although they tend to take up a little more space.
In the beginning, ZeroAvia has relatively modest ambitions - it focuses on a hydrogen-powered range of only 1,000 nautical miles (1,852 km) with zero emissions. However, for a purely electric aircraft, such a distance is really exceptional.
Post by - Bryan C.