We watched 'Venom 2' with Tom Hardy: It doesn't look like any of the superhero movies you've seen so far
Thanks to the solid direction of Andy Serkis and the performance of Tom Hardy, 'Venom 2' positioned 'Venom' as the most interesting new franchise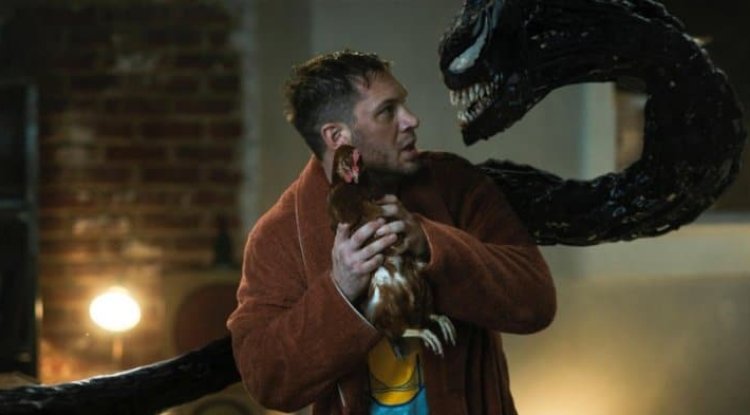 Photo Credits: LILO/Sipa Press/Profimedia
In late 2018, Sony released its second Marvel franchise (the first was "Spider-Man") and did not expect much. The film, admittedly, cost $ 115 million, but that wasn't much compared to the numbers Disney and Marvel spend on their spectacles (200 to 300 million), and it lasted just over 90 minutes (112 minutes in total including credits)
It turned out, however, that "Venom" - as the film was called - earned just over $ 850 million gross, which was impressive, so director Ruben Fleischer set about preparing the sequel. The only problem was that he committed to the project "Welcome to Zombieland 2", so when his plans to postpone the new Venom failed, he had to leave the direction to Andy Serkis, otherwise known as an actor who uses rotoscopic effects without any problems, so in "The Lord of the Rings" and "The Hobbit" he impressively portrayed the monstrous Gollum. Since there was an abundance of such tricks in "Venom 2", he was considered to be the most experienced to take on one such spectacle.
Just to remind you, in the first film, journalist Eddie Brock ( Tom Hardy ), by coincidence, enters into a symbiotic relationship with the monster Venom, his body becomes his host. At first, Brock tries to restrain his stubborn parasite but occasionally lets him do what he wants as if he himself has become a demon. Everyone is noticing a change in his behavior, which is why his relationship with the lawyer Anne Waying ( Michelle Williams ) is increasingly in crisis.
The sequel begins with an exposition that takes place in 1996 when young Cletus Kasady fails to prevent paramedics and police from taking his sweetheart Frances Barrison from the Home for Unwanted Children to the Ravencroft Institute. The girl has supernatural powers, her screaming is able to harm people, which is quickly experienced by police officer Patrick Mulligan. Although Frances seemed to have escaped, she still ended up in Ravencroft, where they are able to restrain creatures of her kind.
We go back to the present day. Mulligan (now played by Stephen Graham ), meanwhile, is promoted to detective and contacts Brock for a special reason: Kasady ( Woody Harrelson ) is in a high-security prison, police are sure he is a serial killer, but cannot find the bodies of his victims. The only person he wants to talk to and confide his secrets to is Brock, who is like a soulmate to him. Brock - who managed to separate from Venom - agrees to go to jail because it guarantees him career advancement. Everything goes according to plan, Brock finds out everything that interested him, and Kasady is sentenced to death. He has only one last wish, for Brock to attend his execution.
Be sure to watch Venom: Let There be Carnage in the nearest cinemas to find out what happens next!
By: Amber V. - Zexron