What is Chainlink and why is important?
Through a decentralized Oracle network, Chainlink enables blockchains to securely interact with external data sources, events, and payment methods.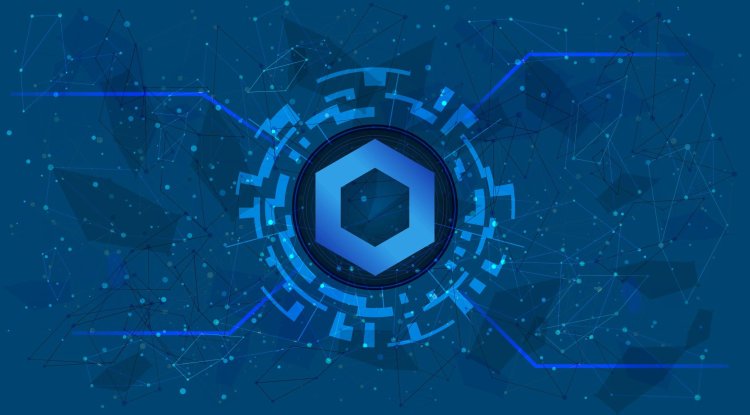 Photo Credits: DepositPhotos
Notice: This article is for informational and educational purposes only, and you should not take it as financial advice.
Chainlink from 2017 is abstraction blocks that connect universally smart contracts. Through a decentralized Oracle network, Chainlink enables blockchains to securely interact with external data sources, events, and payment methods. In this way, it provides the off-chain critical information needed by complex smart contracts to become the dominant form of digital contracts.
The Chainlink network is run by a large community of open-source data providers, node operators, smart contract developers, researchers, security auditors and more. The company focuses on ensuring that decentralized participation is guaranteed for all node operators and users who want to contribute to the network.
Who are the founders of Chainlink?
Sergei Nazarov is the co-founder and CEO of Chainlink Labs. He holds a bachelor's degree in business administration from New York University, with a focus on philosophy and administration. His professional career began as a teacher at the NYU Stern School of Business.
In 2014, he also co-founded CriptaMail, a fully decentralized blockchain-based email service. In 2014, Nazarov teamed up with Steve Ellis to launch SmartContract, a platform that revives smart contracts by linking them to external data and widely accepted bank payments. SmartContract was one of the entrepreneurial ventures that led Sergei Nazarov to found Chainlink.
Steve Ellis graduated in computer science from New York University in 2010. Immediately after graduation, he became a software engineer at Pivotal Labs. In 2014, he co-founded the Secure Asset Exchange, a company that provides easy access to decentralized asset exchange on the Internet.
What makes Chainlink unique?
Chainlink is one of the first networks to integrate off-chain data into smart contracts. With many reliable partners, Chainlink is one of the major players in the field of data processing. Due to the integration of off-chain data, Chainlink has attracted the attention of a number of trusted data providers, including Brave New Coin, Alpha Vantage and Huobi. Data providers can sell access to data directly to Chainlink, thereby monetizing the information they have.
As a decentralized network, Chainlink enables users to become node operators and earn revenue by running the critical data infrastructure needed for block success. Chainlink uses a large collection of node operators to collectively power a wide range of decentralized, live-production oracle networks, which currently provide billions of value for leading DeFi applications such as Synthetix, Aave, iEarn and others.
How many Chainlink (LINK) coins are in circulation?
During the initial coin offer (ICO) for LINK, Chainlink announced a total and maximum bid of 1,000,000,000 LINK tokens. The current bid is about 419,009,556 LINK tokens, or about 42% of the total bid.
According to ICO documentation, 35% of the total token supply will go to node operators and ecosystem incentives. Another 35% of LINK tokens were distributed during the public sale event. Finally, the remaining 30% of the total token supply was directed to the company for further development of the Chainlink ecosystem and network.
How is the Chainlink network protected?
As an Ethereum-based ERC-20 token, Chainlink is secured by a Proof of Stake (PoS) consensus mechanism. Unlike the Evidence-Based Consensus (PoV) consensus used by Bitocin, PoS relies on the number of tokens invested to select quality nodes.
PoS protocols were created with the idea of ​​tackling the huge energy consumption required by PoW systems. PoS models are becoming increasingly popular because they require less electricity and are easy to scale. While PoW has proven to be a reliable consensus mechanism, Ethereum and all other ERC-20 tokens are growing rapidly and setting a trend in space and time.
Where can you buy Chainlink (LINK)?
Chainlink and LINK token are among the most popular cryptocurrencies on the market. Given this, many stock exchanges are struggling to start offering LINK stores. One of the best exchanges for buying Chainlink is Binance.
Other exchanges that offer to trade on LINK include: