Which racing games are coming in 2022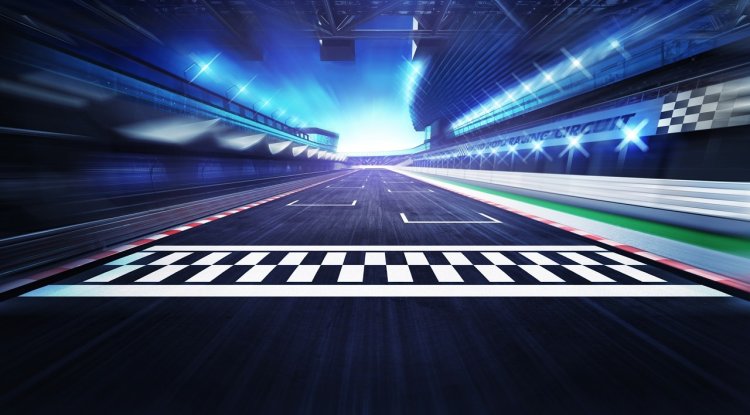 Photo Credits: DepositPhotos
If the planets are arranged according to the winning combination, in 2022, almost all relevant racing series will get a new game. What a time to have a virtual driver's license!
You thought last year was exciting for racing games? It was just a warm-up circuit, technically speaking. If all the registered competitors managed to find themselves on the track during 2022, we could have direct skirmishes that have not been the case for years. Here's what's coming around the corner.
GRAN TURISMO 7
Kazunori Yamauchi wants to teach us again what all the passion for cars involves. In the seventh, but technically eighth Gran Turismo, we are waiting for the return of the old campaign for one player, which includes the traditional driving test and buying a used vehicle. We must not forget to buy a clean air filter - all to win and only the best for metal pets, which will be in the game about 400 species. Racing in dynamic weather conditions will also return, although again not on all tracks. The game comes on both current PlayStation consoles, but players on the PlayStation 5 with 3D sound, haptic feedback, and 4K resolution will have special treatment.
GRID LEGENDS
Probably the only racing game with dramatic storytelling and acting. GRID Legends will bring a story mode called "Driven to Glory" in which we will follow three characters and their rivalries in the Grid World Series competition. If you're not interested in drama, you might be interested to know that this game will have the largest fleet in the GRID series, with some new classes like trucks and electric vehicles. And it sounds good to simply race in cross-platform multiplayer without lobbying and sending invitations.
FORZA MOTORSPORT
We're not exactly 100% sure Forza will be on stage again this year, but somehow it's time for her to do so. Following the great success of the Forza Horizon series, the Turn10 Studios team hopes to reboot Forza Motorsport. We don't know anything about that game yet, except that it is being developed exclusively for the current generation of Xbox, ie. X / S. More than three years have passed since the last Motorsport, and since we have already received two Forza Horizon 5s since then, in 2022 it is certainly the turn of Forza Motorsport.
TEST DRIVE UNLIMITED SOLAR CROWN
The previously mentioned Forza Horizon has largely replaced the former Test Drive series. But if you're missing a touch of luxury, the good news is that Test Drive Unlimited is back this fall. Solar Crown will take us to Hong Kong where there will be not only racing but also cruising. Wealth will be available in two ways - Street or Sharp approach, but no matter what style you drive, here the emphasis will ultimately always be on luxury. If you're not interested in Koenigsegg, Appollo and that team - Solar Crown won't be the game for you.
NEED FOR SPEED 2022
The next Need for Speed ​​has not been formally announced yet, but we know it is coming this year because it should be out in 2021. The Criterion team is working on it again, working on a reboot of Hot Pursuit and Most Wanted, and according to some rumors, we may get a successor to the former Pro Street from 2007. They were alive and driving.