Winchesters reunion: Jensen Ackles to direct Jared Padalecki in his new series
The actors are great friends in real life having played Sam and Dean in the long-running Supernatural.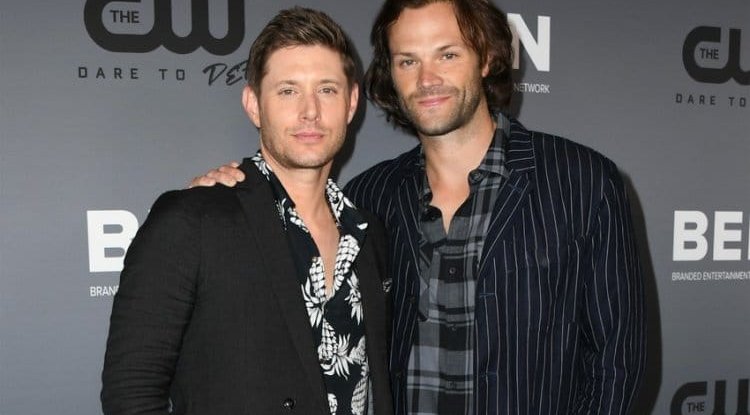 Photo Credits: Getty Images
Barely a year has passed since Supernatural said goodbye forever with a bittersweet denouement, but fans of the unforgettable CW series will be happy to know that its two leads, Jared Padalecki and Jensen Ackles are going to work together again very soon. No, it is true that we will not be able to see them together again in front of the cameras, but it is good news to know that Ackles will have the opportunity to direct the one who played his brother for 15 years in his new series.
As has been announced, Jensen Ackles, who is also one of the great additions to the future season 3 of The Boys, will be in charge of directing one of the episodes of season 2 of Walker, the new series in which Jared Padalecki embodies the main character. As you already know, the fiction is a 'reboot' of the iconic Walker Texas Ranger and the former Supernatural star has been in charge of reviving Chuck Norris himself. Additionally, Padalecki is also an executive producer on the series, so the two will have the opportunity to work side by side behind the scenes of Walker.
After the denouement of Supernatural, those in charge of portraying Dean and Sam Winchester quickly found work. Jensen Ackles has already been signed as Soldier Boy in The Boys, a character who promises to be very important in the third installment of the Amazon series and whose filming has recently ended, while Padalecki has been chosen for the new CW action project, the network that was also the home of Supernatural throughout its history.
Their meeting on the set of Walker's second season episode 7 will mark the first time they have worked together after the end of Supernatural, but not the first time that Ackles has directed Padalecki. He has already done it several times on the CW series, for which he directed a total of six episodes.
This meeting shows once again that the famous Winchesters ended up on good terms after what happened a few months ago. As you may remember, the new heir to Chuck Norris in Walker reported on Twitter that he had not been counted on for a prequel series to Supernatural in which Ackles and other members of the team were participating. The actor was deeply hurt and many people did not believe the news. However, the bad vibes did not last long and in just 24 hours we learned that both actors had spoken and clarified what happened.
The second season of Walker premieres on October 28 on the CW, while Amazon Prime Video has yet to announce a date for the long-awaited season of The Boys.
By: Amber V. - Zexron