Windows 11: Microsoft is testing watermarks
Microsoft is testing a watermark on the desktop to draw the user's attention to the fact that Windows 11 is being used on unsupported hardware.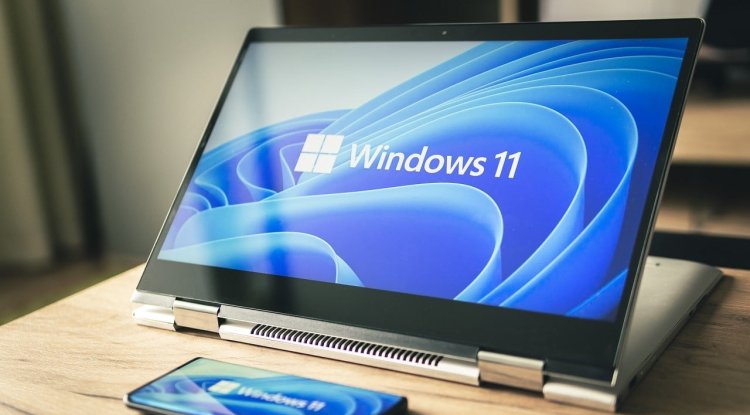 Photo Credits: DepositPhotos
In the current Windows 11 Insider Preview 22557, Microsoft is testing a watermark on the desktop to draw the user's attention to the fact that Windows 11 is being used on unsupported hardware.
If your own PC meets the minimum requirements, you will receive an update offer until mid-2022. If the computer you are using does not meet all the requirements, you can still update to the new OS free of charge, but then you have to reckon with losing the guarantee and - under certain circumstances - you no longer get all the feature updates, but you still get security and bug fixes. patches. In the current Windows 11 Insider Preview Build 22557, Microsoft is also testing a watermark on PCs with unsupported hardware. This measure has no further effects, it is only intended as an indication. The Insider Preview gives an outlook on Windows 11 Version 22H2, which will be released this year.
Windows 11 system requirements
Similar to the watermark that can be read in the right corner of the screen in Insider versions, there is now a new label on the desktop with the inscription "System requirements does not meet Windows 11 Pro system requirements". In addition to this warning, there is a note in the Settings app in the System category that this PC does not meet the following Windows 11 system requirements.
CPU :

Athlon Gold 3150C/U/G), Ryzen (from 2000; for notebooks from 3000U/H), Epyc;
Pentium Silver/Gold and Celeron G/J/N, Intel Core (partly 7th gen, all models from 8th gen), Xeon;
Qualcomm Snapdragon 850, 7c,7cx, 8cx (all generations);

RAM : From 4 gigabytes;
GPU : DirectX 12 compatible graphics chip with support for WDDM 2.0 or higher (additional support for Shader Model 6 required to use the Direct Storage function, from Radeon RX 300 or Nvidia Geforce Maxwell GTX 9 series);
Storage : At least 64 gigabytes of free storage space, NVMe PCI Express SSD (only necessary to use the Direct Storage function);
System Firmware : Enabled Trusted Platform Module (TPM) version 2.0, enabled Secure Boot. If you want, you can also install and use Windows 11 without an activated TPM ;
Internet connection : Windows 11 Home requires an active Internet connection and Microsoft account sign-in during initial setup to complete setup. With all other editions, such as Windows 11 Pro, you can set up the operating system without a Microsoft account. The more expensive Pro version may also soon require a Microsoft account to set up, as this is currently being tested.
If you have activated TPM 2.0 and Secure Boot but are using an officially incompatible processor, you can switch to Windows 11 by installing the operating system via the ISO file or the free Microsoft Media Creation Tool and confirming the warnings during the installation. A valid Windows 10 product key is then required for activation. Microsoft has created a list of all officially supported models for Intel processors, and there is also a similar list for AMD CPUs/APUs and for Qualcomm SoCs. The list of supported processors largely corresponds to the minimum requirements for the optional Windows Subsystem for Android, which Microsoft, together with Intel's Bridge Technology, enables Android apps to run on Windows 11. According to Microsoft, tests have shown that, for example, PCs with 6th generation Intel Core processors or some older AMD CPUs experience significantly more crashes than the officially supported processors. In addition, only the officially supported CPUs should be safe from new variants of the Specter vulnerability, which was first made public in 2018.