Bad news for Call of Duty fans - New version 2024?
New version of the game has been released every year since 2005, but next version planned for 2023 could be released a year later.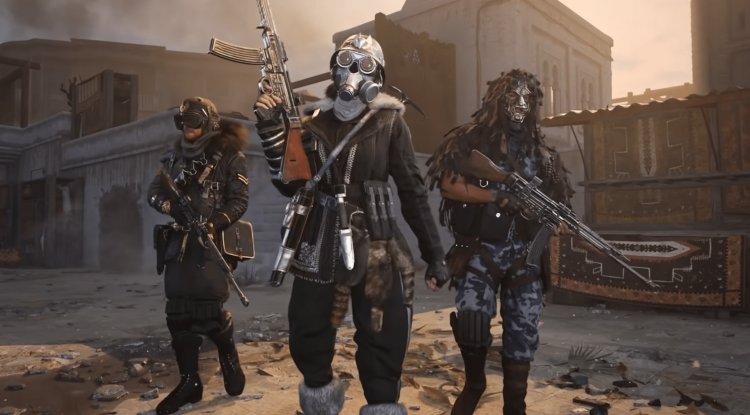 Photo Credits: CallofDuty/Promo
It seems that Activision will not release a new version of Call of Duty next year, but will switch it to 2024.
The bad news comes from Activision Blizzard for all fans of the Call of Duty franchise. A new version of the game has been released every year since 2005, but that series could be interrupted next year because the version planned for 2023 could be released a year later. It should be immediately emphasized that the reason for this should not be sought in Microsoft, which recently took over the company for almost 70 billion dollars.
Information about the CoD's postponement was published by Bloomberg reporters, citing sources from the company, and according to them, one of the reasons is that their latest issue of Call of Duty: Vanguard did not meet expectations. This led the company's team to think that the pace of releasing new versions of the game is still too fast and it is too much for some users to buy a new version of the game every year, although the company sees reasons for weaker interest in Vanguard in the competition Call of Duty: Warzone.
Activision makes a lot of money on games from this franchise, and Call of Duty is usually at the top of the list of best-selling games of the year.
Now the situation seems to have changed a bit and Activision is working on new projects to make up for these potential losses. One of them is additional content for this year's upcoming version of CoD and a brand new online game that has not yet been announced.
After this information spread through the network, they also reacted from Activision. They sent a statement to IGN saying that they are preparing a new premium and free content of the Call of Duty franchise for this, next and years later, but they did not directly deny the information that in 2023 it will not present a standard new version of this game.
Activision quickly responded to this news, and neither confirmed nor denied it.
"We have an exciting offer of premium and free-to-play experiences of the Call of Duty series for this year, next year and in the future. Reports that say otherwise are inaccurate. We will share more details when the time comes. " - reads the statement of the Activision spokesman.
We'll see what happens with this game in the meantime.