8K currently available on different devices?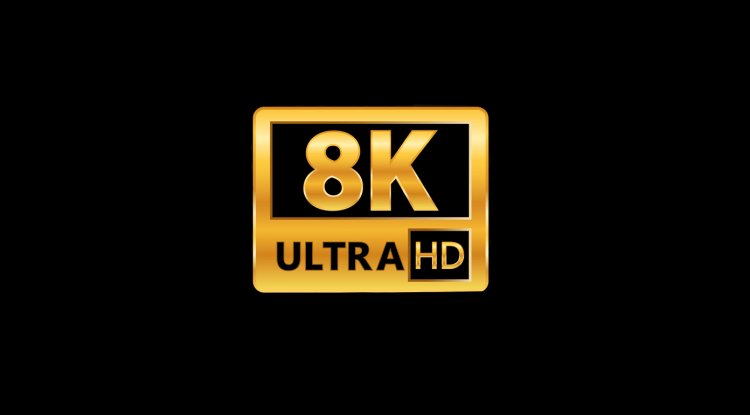 Photo Credits: DepositPhotos
It can be said that 8K resolution will become mainstream in the future when buying expensive devices.
In fact, it may be slowly becoming so, because in some ways it doesn't matter if you know 8K means a resolution of a staggering 7680 × 4320 (four times more pixels than 4K), but it is much more important to emphasize that the device you may have bought amount, has 8K, which immediately puts it in the "premium" class. Those to whom you mention this information usually remain amazed at what the latest echo of technology is and what these new visual display options are.
8K is already slowly becoming fashionable in the current era of 4K resolution, which is now mainstream, and there are already enough 8K devices on the market waiting for their customers. Many people know that there are currently two options for 8K resolution: playback in the original 8K format or via the originally lower resolution content that has been upgraded to 8K.
Depending on the content, the user adapts to this, but the question is where is the 8 K resolution available and why would anyone decide to buy a device that can play it? The answer to this question will be provided below according to individual categories of media content.
STREAMING SERVICES AND 8K CONTENT
As of this year, the only real options for streaming 8K video content are YouTube and Vimeo. It is safe to say that YouTube is the best place to do this because the new 8K videos are available thanks to the new AV1 codec, under the pretext that your device supports it. There are similar possibilities on Vimeo. Unfortunately, filtering 8K videos on both platforms is not possible with 4K or HDR videos.
Not even some of the most popular streaming services like Netflix, Disney +, Apple TV or Amazon Prime Video offer native 8K content.
The best way to search for 8K content on different platforms is to type an "8K" tag or add it to the end of the search term you type. The number of creators of 8K content is currently very small due to the weaker presence of 8K cameras on the market. While 4K is the new quality standard for all smartphones and digital cameras, 8K is still associated with very expensive devices.
It's not just the fact that 8K devices are high on the price scale, but an additional problem is the extremely large video files. Their storage, and especially editing, is not cheap and it requires the use of expensive technology.
In this category, the situation is currently similar to what it was with 4K videos and content a few years ago. Most of the content in 8K resolution is short video clips that usually show natural landscapes or travel experiences. Because of the current status and lack of real content, the question is how much investment in an 8K device can be advised at the moment.
8K TELEVISION TRANSMISSIONS
British BT Sport has been doing Premier League broadcast testing in 8K resolution, but such content has not yet been offered to customers at all. Even in the US, providers of similar services do not offer 8K transmissions.
The fact is that most companies have just switched to 4K resolution using the new ATSC 3.0 standard and some wider application of an even more advanced 8K resolution cannot be expected for now.
8K GAMING
The latest generations of consoles, the PlayStation 5 and Xbox Series X, both promise a gaming experience in 8K resolution, but in practice, this has not yet come to life. The PlayStation 5 has virtually one game (The Touryst) in 8K resolution resulting from the 4K upgrade, and that's because the console has yet to get the firmware that allows it to play the original 8K resolution.
The same situation is with Microsoft. The Xbox Series X console has not yet received an update to support 8K.
It can be concluded that it will be some time before 8K in the gaming market becomes the standard and until the purchase of 8K TVs intensifies.
The latest generation of consoles uses the so-called. Dynamic resolution scaling is a new technique that can improve graphics in video games, but it mostly works at resolutions lower than 4K. The average range and goal of such techniques today is 60 frames per second, which is slightly higher than the 30 frames per second we associated with the Xbox 360 / PS3 and Xbox One / PS4 generation consoles.
When we look at today's average standards in gaming resolutions, it can be said that the new consoles cannot fully take advantage of the possibilities offered by the 8K format. Consoles will be able to play it in the future and gamers are constantly aiming for higher resolutions, but it is still too early to use the full 8K potential.
At the moment, the only domain in which 8K can reach greater potential is gaming on PCs. PC hardware is not limited by set specifications, and new technologies such as DLSS (deep learning super sampling) are more advanced and more mature to embrace 8K capabilities. The arrival of "ray-tracing" in real-time, as a new rendering technique, is moving towards an even more realistic presentation of games and we are sure that 8K will find fertile ground for full use.
8K BLU-RAY DISCS
Ultra-HD Blu-ray discs at this time are mostly intended for movie lovers who like to watch movie content in the best resolution on the market. There is currently no media with better display quality and it remains to be seen whether 8K resolution will even find its place on disks. Some even claim that this will never happen because the current limit of Blu-ray discs is 100 GB.
The new standard of optical disks is not in sight and from today's position, it seems to be a very demanding task to place certain formats with 8K resolution on them.
In conclusion, the mention of 8K resolution at the moment is more a reflection of a fashionable and avant-garde attitude towards technology and reality and practice point to the fact that there is no necessary content or actual production processes that would indicate the need to buy devices with such resolution.
4K is mainstream and devices, services and services are slowly becoming more and more. 4K is a topicality that actually needs more time to come to life and it has not yet reached its peak, and the time of 8K resolution and devices is yet to come in the future.