Philips Monitor 243S1 - Special comfort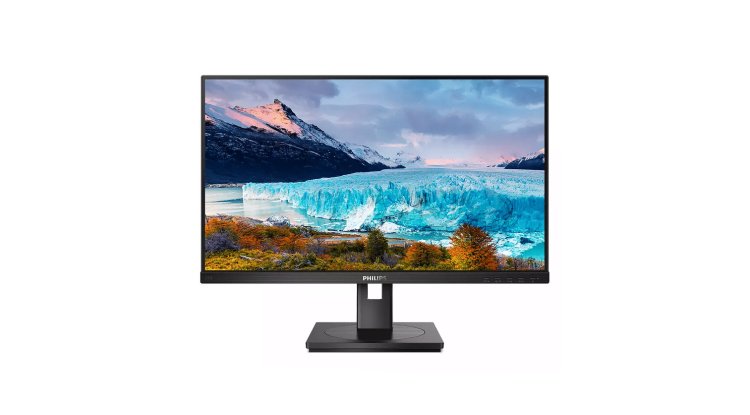 Photo Credits: Philips/Promo
In offices of any type, an ideal monitor must ensure robustness, comfort and convenience for the user. Designed to tackle the hurdles of everyday business, the new Philips Monitors 243S1 comes with all the practical features, combining a comfortable user experience, good image quality, performance and durability.
24-inch IPS panel (60.5 cm diagonal) has FHD resolution, USB-C connectivity options and a built-in docking station where every task can be done easily and with full functionality.
Multiple connections in the simplest way
A wide range of plug-ins and connectors are no longer just for professionals, but are becoming standard for those who need multiple connections and connections throughout the day. With a USB-C docking station, the Philips 243S1 charges and connects your laptop and transfers data at the same time.
The slim, reversible USB-C connector allows easy connection with a single cable that transfers data at high speeds, while simultaneously powering and recharging (up to 65 W) the notebook directly from the monitor. USB-C also makes it easy to connect in series for multi-screen settings. A neat workspace is easier to manage with the capabilities and solutions provided by USB-C.
Besides this new standard, the Philips 243S1 also has built-in RJ-45 Ethernet for powerful data security, as well as HDMI 1.4, DP 1.2 and four USB-A for easy connection of all peripherals and accessories.
Adaptable for long working hours
Designed with the well-being of its users in mind, this model comes with the SmartErgo base, which provides ergonomic adjustments, allowing users to position themselves according to their needs and satisfaction. Users can easily tilt (+ 25 / -5 degrees), rotate (180 degrees) and adjust the height (up to 130 mm) for ideal viewing and use position.
This maximum comfort, along with an ergonomic setup and a good habit of taking short breaks from the screen, can facilitate the physical exertion of a long working day. In addition, proper positioning also increases productivity and helps users be more focused.
Mild to the eye
Hours spent in front of the screen can cause eye fatigue and burning, as well as dry and red eyes - these are some of the major symptoms of the so-called. CVS, computer vision syndrome. To effectively reduce eye strain and ensure user well-being, the Philips Monitors 243S1 meets the TÜV Rheinland Eye Comfort standard to prevent normal eye strain without disturbing reflections.
It also offers wide viewing angles, to avoid reducing image quality when viewed from different angles. This comfortable viewing experience is made possible by flicker-free technology, LowBlue mode and EasyRead reading experience. The combination of these innovations ensures stable product that is easy for the eyes and eyesight during a long working day.