A car that captures more CO2 than it emits
Students at the Technical University of Eindhoven say they have invented the world's most the sustainable automobile since it catches more CO2 than it emits.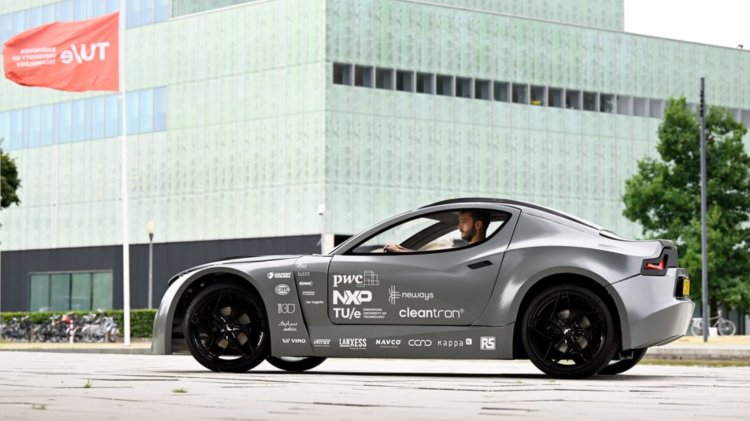 Photo Credits: TU/e / Promo
TU/Ecomotive, a student team at TU Eindhoven, has created a sustainable electric passenger automobile that catches more CO2 than it releases when driving.
It's a prototype named Zem that uses a specific filter to purify the air. The Earth can help to reduce global warming by storing and disposing of captured CO2.
In the next years, the students will continue to enhance the vehicle with the goal of making it carbon neutral throughout its entire cycle, with the ultimate goal of ultimately hitting the road.
The transportation sector is a big polluter, more than 60% of these emissions are attributed to passenger vehicles.
35 students planned, developed, and manufactured a car that emits little or no exhaust gases throughout the production process and on the road to eliminating these emissions.
Every 32,000 kilometers driven, the automobile can capture 2 kg of CO2 via a unique filter. This means that ten cars can store the same amount of CO2 as a single tree.
"That may not seem like much, but the overall gain is significant if you deploy it at scale in every passenger car soon," the team claims.
After all, there are over a billion passenger automobiles on the road today that might be absorbing CO2 rather than producing it.
TU/Ecomotive envisions a future in which a charged filter can be emptied while the automobile is charging at a charging station. The car can currently go 320 kilometers before the filter needs to be replaced.
The Zem is, of course, an electric vehicle, so it is inherently carbon neutral, and capturing CO2 from the atmosphere makes it even more sustainable.
The students have also developed software that will track the entire production of the vehicle, including material sourcing and part production, to ensure that the entire carbon-neutral production process is followed.
Post by Bryan C.