A foldable Google smartphone is expected this year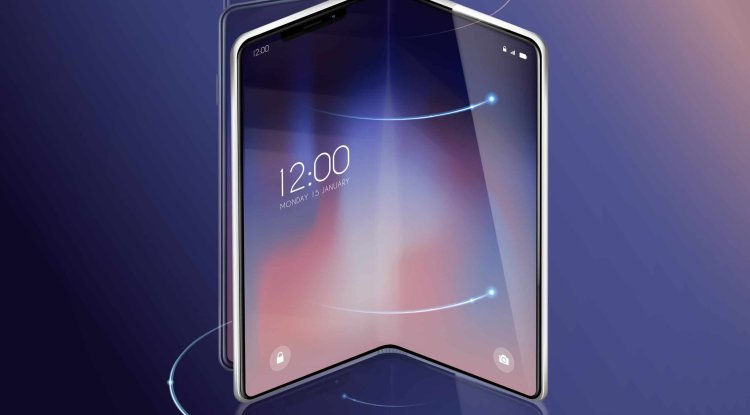 Photo Credits: Depositphotos
This year, smartphone fans may receive a truly unique product directly from Google. The Pixel Fold disclosures are making a comeback.
Foldable smartphone with "pure" Android
After a long period of visible stagnation in smartphone development, during which manufacturers concentrated mostly on performance, photo quality, or attempts to deal with front camera orientation, we finally saw a larger breakthrough. Of course, it's about foldable smartphones, which are becoming more intriguing and better with each new iteration, and should soon be more affordable as well.
Samsung smartphones, as well as Xiaomi and OPPO devices, are among the more fascinating representatives of this class. Furthermore, a Google smartphone, the Pixel Fold, may soon join this exclusive club. It is worth noting that unofficial information regarding this device has been circulating for quite some time, and its arrival is also hinted at by modifications in Android.
The Pixel Fold could turn out to be a truly noteworthy folding smartphone, both in terms of design and software. The advantage might be "pure" Android, or more accurately the version modified solely by Google, without the intrusion of other manufacturers, who are fond of proprietary overlays and installing a plethora of other applications.
Pixel Fold is to debut later this year
We have good news for everyone who is looking forward to the release of Google's foldable smartphone. However, keep in mind that the disclosures made in a moment have not been validated by Google, so it is still worth taking a breather.
Ross Young, who has extensive expertise leaking smartphone manufacturers' intentions, asserts that the Pixel Fold project is progressing well and that the Mountain View company will not abandon it.
Furthermore, the manufacture of this smartphone's display is slated to begin in the third quarter. The foldable Google smartphone is scheduled to be released towards the end of this year, most likely in the fourth quarter. Ross Young, unfortunately, did not provide a more specific date.
According to previous reports, the Pixel Fold will use an LTPO OLED screen with a maximum refresh rate of 120 Hz. Photos will be taken with a variety of cameras, including the main 12 Mpx lens. The entire operation is gonna be run using Android 12L. We still don't know many critical facts, but if the premiere is going to happen this year, that should change soon.
The new Samsung Galaxy Z Fold 4 smartphone will have something that we have been waiting for a long time
Despite the fact that the Galaxy Z Fold is still a new series, it is now so mature that Samsung does not have much room to incorporate game-changing technology. However, there is one feature that we are eagerly anticipating, and according to rumors from South Korea, it will be included in the Galaxy Z Fold 4.
The latest foldable smartphone from the Galaxy Z Fold range, like the Galaxy S22 Ultra, will have a spot for the S Pen stylus in the shell. Furthermore, it will provide panels with similar diagonals to its predecessor - 7.56-inch inside and 6.19-inch outside - at the same time. This indicates that the device's interior will suffer considerable changes, but not at the expense of battery capacity.
By the way, diagonal displays in the Galaxy Z Flip 4: the internal will be 6.7 inches and the external will be 1.9 inches. The smartphone will be released alongside the Galaxy Z Fold 4 in the second half of 2022.