A radio station broke the system in Mazda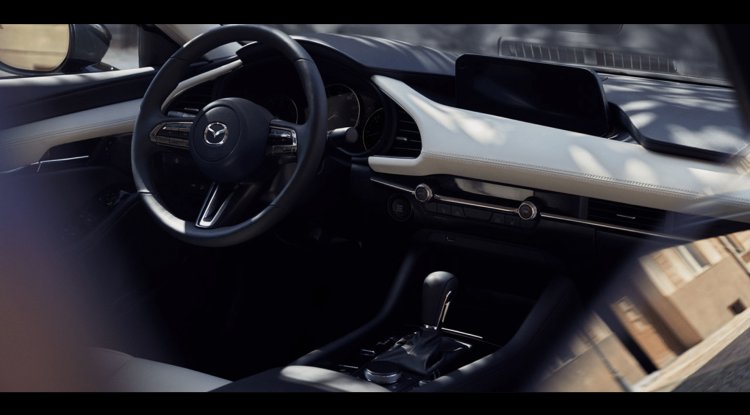 Photo Credits: Mazda/Promo
Many people may find it silly, but some Mazda car owners may have harmed the infotainment system when they had one of their radio stations set up.
In cars, an increasing number of people listen to their own music, which is frequently streamed through Spotify or Apple Music. It should be noted, however, that classic radio is still quite popular. This is true for the United States. Unfortunately, for Americans, listening to one of the channels may result in car damage.
It turns out that one of Seattle's radio stations unintentionally broadcasted a signal that could harm the 2014-2017 Mazda system. The broadcasting of KUOW 94.9FM began at the end of January 2022, and it included graphics in addition to sound. It was most likely a photograph of the album from which the presently playing song was taken.
It may sound absurd, but the visuals indicated above were the cause of a significant problem in the car software. The unfortunate graphics were disseminated without any information regarding the file extension, which was evidently not anticipated by the programmers working on Mazda's infotainment system.
It may appear that in such a case, the graphic will not be displayed at all. The software in Mazda vehicles, on the other hand, reacted significantly differently. According to the wounded individuals, the infotainment system abruptly went into a loop of infinite reboots, the screens stopped responding, and changing the radio station or playback source became impossible.
It should be stressed that this was not a premeditated attack on owners of Japanese-brand vehicles. It was a complete happenstance that neither the radio station nor the Mazda developers expected.
The investigation into the reason for the unexpected damage to the infotainment system must have been intriguing, and the outcome most likely astonished everyone. Fortunately, Mazda agreed to remedy the problem for free. This is the most helpful information for those who have been damaged; otherwise, users would have to spend the equivalent of around $ 1500 for the replacement of the CMU.
Owners of damaged vehicles, on the other hand, must be patient. Because of a chip shortage in the automobile sector, repair centers are having a difficult time obtaining the necessary parts.
Do you want to buy a new car? You have to be patient
The current global predicament, caused by global shortages of various integrated circuits, impacts more than only IT enterprises. Yes, purchasing new graphics cards, other components, or a large number of devices is a difficult task. However, the scenario is the same for automobiles.
Not everyone recognized at the time that the market was in such a hurry. The only option to get a new automobile quickly is to buy a demo model from a dealership, but even these copies are shrinking. On the other hand, ordering a new model, particularly if we choose a highly tailored configuration, may be associated with up to a year of waiting.