"ANDROID HAS 47 TIMES MORE MALWARE THAN IOS": Tim Cook convinced that new law will destroy iPhone phone security
Apple CEO Tim Cook has revealed what he expects from the iPhone in 20 years.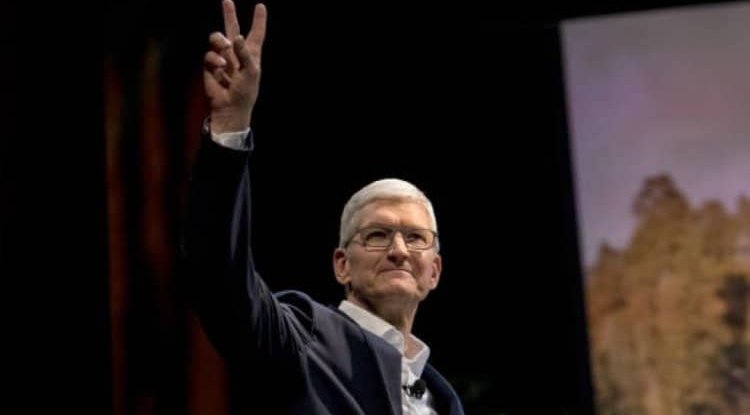 Photo Credits: Bloomberg / GETTY IMAGES
Apple President Tim Cook believes that the new Digital Market Act (DMA) in Europe will significantly affect their most famous device, the iPhone.
The new proposal aims to prevent large companies such as Google and Apple from abusing their power and monopolizing the market even more.
Tim Cook warned at the VivaTech 2021 conference in Paris that the controversial law would cause great damage to privacy and would "destroy" the security of the iPhone. Any company that violates that law, which will come into force by 2023, will face fines of up to 10 percent of its global revenue.
"I think there are good parts, but I also think there are bad parts of the law that are not in the best interest of users. The current DMA proposal requires iPhone to have an alternative way to get apps, and something like that can ruin iPhone security as well many privacy initiatives that we have built into the App Store, where we have privacy labels and the App Tracking Transparency option. Such things would no longer be possible except for users who will use our ecosystem, which is why I am very concerned about privacy and security. " - said Tim Cook, who emphasizes that his company has a responsibility to say when something is not in the best interest of the users.
Apple's CEO pointed out that Android devices have 47 times more malware than iOS, and then explained why there is so much difference in that segment: "We designed iOS in such a way that there is only an App Store and that everything applications are reviewed before being found in the store ". However, in the past, there have been frequent cases where apps from the App Store have cheated their system.
He recalled Steve Jobs and his words: "We have been focused on privacy for decades. Steve said that privacy must arrive in a simple form so that people know what they are applying for and to whom they are training permits, and that those permits are sought more than once. We have always tried to follow his words, "Cook revealed, as reported by PhoneArena.
Asked what he expects from the iPhone 30 phone that will be released in 20 years, he said that it will be better than the iPhone 12, but also that he is not one of those people who can predict what will happen in 20 to 30 years. Cook found that he was very excited about artificial intelligence (AI) and augmented reality (AR).
By: Angelica W. - Gossip Whispers