SKYRIM IN SPACE: They apologize to PlayStation 5 players for a game that didn't even come out
Not everyone was satisfied after the presentation of the brand new game of the famous publisher.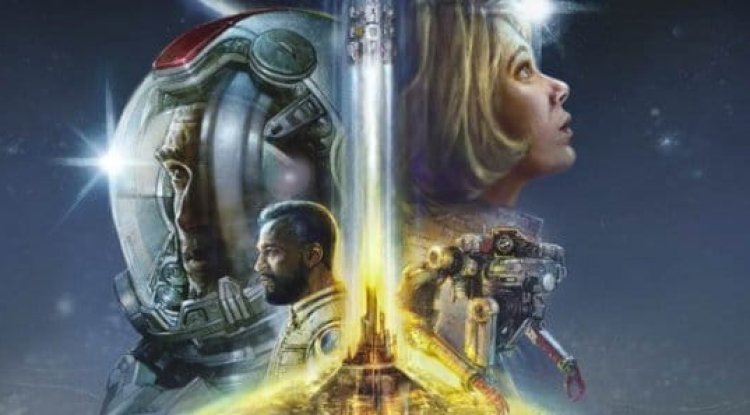 Photo Credits: BETHESDA SOFTWORKS
After months of speculation, Microsoft and Bethesda have officially confirmed at E3 that their upcoming Starfield RPG will be exclusive to PC and Xbox consoles.
This rather disappointing news for all PlayStation 5 console owners prompted Bethesda's vice president of global marketing and communications to apologize to gamers.
"If you're a big fan of our stuff and games that aren't available on your platform, I totally understand your unhappiness or dissatisfaction. I understand that such feelings and frustrations are real," Pete Hines said in an interview with GameSpot. Since Microsoft became the owner of ZeniMax Media, which owns Bethesda, the question has been whether popular games such as The Elder Scrolls, Wolfenstein, Fallout, and many others will be released for the PlayStation console.
Although Microsoft assured that something like this would not happen, a new disappointment in the world of video games followed. "I don't know how to alleviate the fears and worries of PlayStation 5 users, I can only say that I am the owner of that console and that I have always played on it and that I will continue to play on it. But if you want to play Starfield you will have to own a computer or Xbox console, "Hines said.
By the way, Starfield is the first original IP of that company in 25 years. Bethesda director Todd Howard described the game as "Skyrim in Space". Microsoft plans to honor previous agreements, and Bethesda's new games, such as Deathloop and Ghostwire: Tokyo, will be timed-exclusive PlayStation 5 consoles. Studio Arkane has revealed that a new Redfall shooter is in preparation, which will be exclusive to the Xbox Series X and Series S consoles.
By: Angelica W. - Gossip Whispers