APPLE GUILTY OF INCREASING ADVERTISEMENTS ON ANDROID DEVICES: Forced advertisers to leave iOS and join the competition
Advertisers are leaving the iOS platform to be able to advertise their products more on Android devices.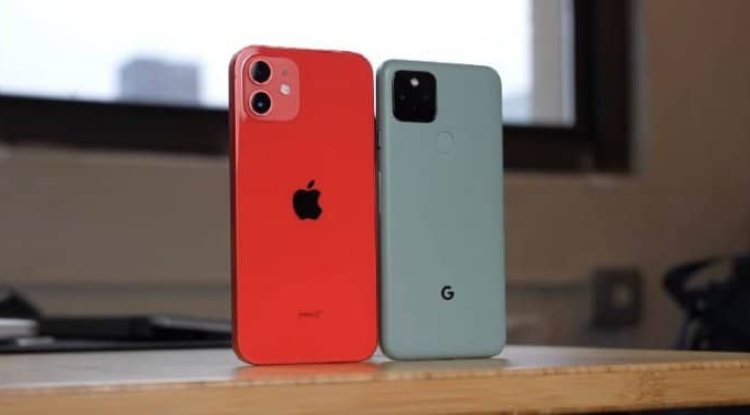 Photo Credits: YOUTUBE/ PRINTSCREEN/ POCKETNOW
When Apple released iOS 14.5 in early April, all eyes were on the App Tracking Transparency (ATT) option.
With its help, iPhone users have finally been given the opportunity to decide for themselves which application they will allow access to collect data.
This decision had the hardest impact on the companies that earn the most by monitoring the activity of users and then sending them personalized advertisements. Such a business model is also used by Facebook, which was most opposed to Apple implementing ATT. New user privacy options have forced a number of advertising companies to change the platform they use.
According to the Post-IDFA Alliance (a group of mobile advertising companies and adtech), two weeks after the launch of ATT, advertisers switched to the Android platform.
The Wall Street Journal reported that the cost of advertising on Android devices increased as the migration took place, while the price for ads on iOS devices was 30% lower than with the competition. Digital advertising agency Tinuiti revealed that Facebook experienced a big change in the focus of advertising once ATT appeared, reports 9To5Mac. In the period from May to June this year, 2021, there was an increase of 18% in the advertising of Facebook clients on Android devices, while on the other hand, the number of clients on the iOS platform decreased by 17% in the same period.
While Apple has almost certainly lost some of its advertising revenue, it is undeniable that implementing the App Tracking Transparency option has been a great hit, especially when it comes to expanding its reputation for taking care of its users' privacy. When you add some more flexible rules to the Android operating system, it made perfect sense that advertisers would opt for that platform after a growing number of iOS users refused to allow access to apps to use their data for that purpose.
By: Olivia J. - Gossip Whispers