Apple's own processor could "unlock" the ability to drive autonomously
Car development in Apple's secret departments is accelerating, and fully autonomous driving should be made possible with advanced capabilities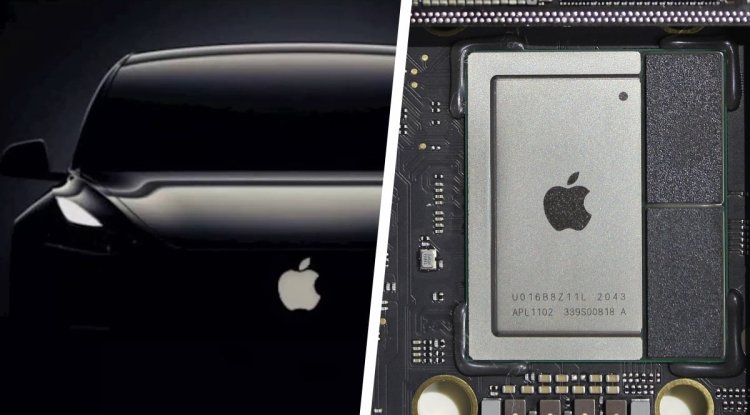 Photo Credits: Apple / promo
Apple made a big leap in the computer world when it switched from Intel's own-designed processors. Their first generation, the M1, stands out with exceptional efficiency, speed and capabilities, and this time the company could follow suit when it comes to developing its own autonomous car. It is almost no secret that Apple is developing a car with a fully automated driving system as part of the secret Titan project. Bloomberg now learns from informed sources that work on the autonomous vehicle has accelerated and that it could see the light of day as early as 2025.
The ambitious plan for designing and producing its own electric car has thus become even more ambitious, because, according to this information, Apple plans to launch a car with a fifth level of autonomy in the first version, ie one that does not require any driving activities. The development of the technology is currently led by Kevin Lynch, credited, among other things, with Apple Watch software. Instead of the traditionally accepted time frame of five to seven years for a project like this, Apple intends to complete it in about four years.
Advanced processor
As we mentioned, the key to success will be in performing autonomy, and it depends heavily on the hardware. As with computers, Apple will install a processor, or more, from its own workshop in its car. According to Bloomberg sources, a big step has recently been made in the development of this processor. It was designed by the same team that developed the latest 5-nanometer A15 Bionic processors for the iPhone and all versions of the M1 processor for Macs.
The SoC that should be the basis of Apple's car is somewhat different. It focuses on neural networks that are able to perform advanced artificial intelligence algorithms and thus drive autonomously on the road. This hardware could soon be built into a test Lexus with which Apple has been testing its automated driving technology on the road for years. Sources say an additional challenge will be the cooling performance of this powerful processor.
Apple's car, once completed, will reportedly stand out for its safety features. All systems will be multiple redundant, so vehicles will be safer to drive independently than those under the Tesla or Wayma brand.
Completely different interior
The interior of a possible Apple car is unlikely to be similar to that in classic passenger cars. The driver's seat will be abolished, so all passengers will be able to sit facing each other. The center of the whole system will be a large touch screen, designed like an iPad, which will control the basic functions. The car will, of course, be deeply integrated into the rest of Apple's software ecosystem.