This PS5 is plated with 18-carat gold and costs like two apartments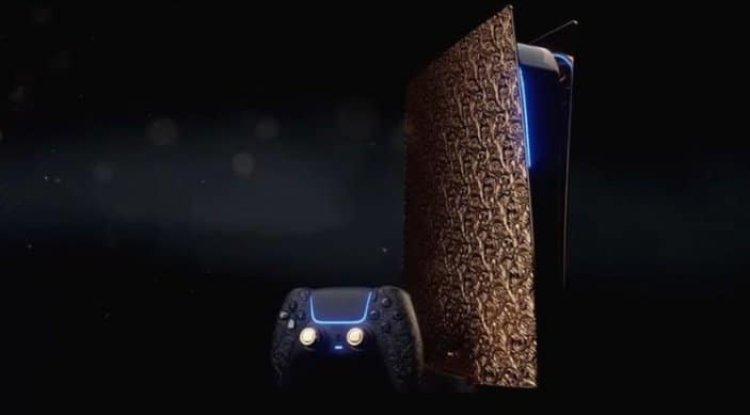 Photo Credits: Caviar
The first birthday of the PlayStation 5 is approaching. Many still can't get to their console, but that's only because they don't have the money. If they had, they would set aside much more money than the console is priced over the counter.
If you have about $ 350,000 in surplus, then the Russian luxury hardware Caviar has one PS5 for you to buy. Of course, a 700 times higher price does not mean better performance. If you have that kind of money, you'd better buy a graphics card from Nvidia's 3X series. Or two smaller apartments.
This PS5 stands out from the rest because of the 18-carat gold that paves its sides. The console is paired with a DualSense genuine leather surface controller, and the analog bars are also gold-plated. For a better grip, we recommend putting rubbers from AliExpress on them.
If you don't have the money, there is a cheaper "budget" version that is priced at only $ 12,750. Caviar intends to produce only 5 Gold Prime PS5 editions, and 99 cheaper ones. Both versions are just a fraction of the gilded collection of today's most attractive devices, which also include the iPhone 13 Pro Max, iPad mini 6, and Airpods Max headphones.
By: Amber V. - Zexron