Auralic ALTAIR G1.1 and ARIES G1.1 with a changed look
Auralic, which was formed in China in 2009, has earned a great reputation among high-end users globally for its meticulously created streaming solutions.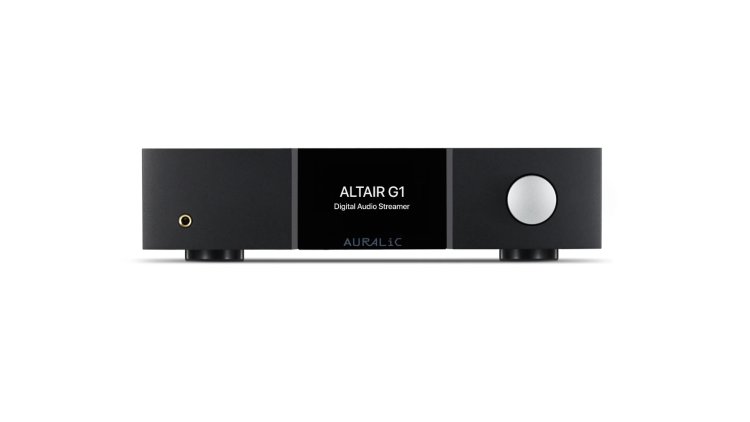 Photo Credits: Auralic/Promo
After offering items with uneven design in its early years, Auralic now offers a clean line with a clear brand face that runs across all products, and the Auralic range is neatly separated into two main product lines: the (cheaper) G1 and G2 Series. Two components in the smaller G1 series have now got a full upgrade. This also features another minor design improvement that was presented in a similar fashion in the G2.1 models.
The new, robust foundation has already proven itself in terms of sound and aesthetics in the G2.1 series. The satin silver base plate complements the color of the controls and, in my opinion, elevates the G1.1 series' two-tone appearance to that of the all-black G2.1 components.
An extra kit is also available for installing a hard drive or SSD inside the Aries and Altair G1.1. To ensure compatibility with high-impedance and power-hungry headphones, the Altair G1.1 incorporates an enhanced Femto clock and a substantially more complicated new headphone amplifier. Auralic also provides AirPlay 2 functionality to both devices' feature sets.
The ARIES G1.1 Wireless Streaming Transporter is a totally digital device with no D/A converter built in. As a result, it has solely digital outputs (Toslink, Coax, and AES/EBU). As a result, Aries lacks an integrated headphone amplifier with a jack output. The Aries is ideal for anyone who already possesses a high-quality external DAC or an amplifier with a built-in converter.
Wi-Fi connectivity and a sophisticated internal DAC are included in the ALTAIR G1.1 Digital Audio Streamer. Its analog outputs can be connected to solely analog amplifiers or active loudspeakers (Cinch and XLR).
The ARIES G1.1 Streaming Transport and ALTAIR G1.1 Wireless Streaming DAC specialize in high-resolution music streaming and work with the Lightning streaming platform, which is already quite developed. This model includes memory caching, CD playback and ripping, and wireless streaming with up to 384 kHz PCM and DSD512.
The Lightning DS iOS app supports streaming providers such as Amazon Music, Qobuz, HighResAudio, and TIDAL. TIDAL Connect, Spotify Connect, AirPlay, Bluetooth, and Roon Ready are also supported by the lighting platform.
Post by Bryan C.