Benetti superyacht Lana: Discover this large yacht over 100 meters long
The latest production from the Benetti shipyard, the Lana knows how to distinguish itself with its 107 meters and its luxurious equipment.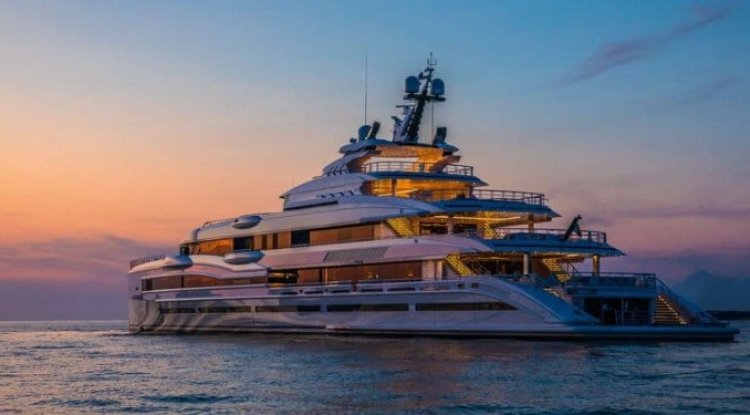 Photo Credits: benetti / promo
New production from the Italian factories of Benetti, the Lana is one of the most beautiful creations of the shipyard. Regularly considered among the most admired builders in the world with the Lady Lara which is often featured in the tops of the most beautiful yachts in the world, Benetti does it again with this new 107-meter-long vessel. With such proportions, this imposing boat can accommodate up to 12 passengers and no less than 33 crew members. A reception capacity made possible thanks to the 7 VIP cabins and 1 master suite.
Built with a steel hull and an aluminum superstructure, the ship is nonetheless "light" compared to its imposing wingspan. Thus, it can reach a maximum speed of 18.5 knots and a cruising speed of 16 knots. With its 300,000 liters tank, it is even capable of covering several thousand kilometers without needing to be refueled: an excellent point for long ocean or sea crossings!
Onboard, the owner did not skimp on the options and wanted to have all the amenities that can be found on land: Beach Club, helipad, pool/spa, Balcony, gym, massage room, and garage make this boat a real multiplex. Delighted with his new boat, the owner said: " I am really satisfied with the work done by Benetti. Lana represents excellence in construction, every technical feature, every aesthetic element, every detail has been executed to perfection ".
By: Olivia J. - Zexron