BEST PROCESSORS FOR THE END OF 2021
The end of the year is an ideal time to shop because all big chains have some discounts that should be used. Although it is a global crisis, computers need to be rebuilt.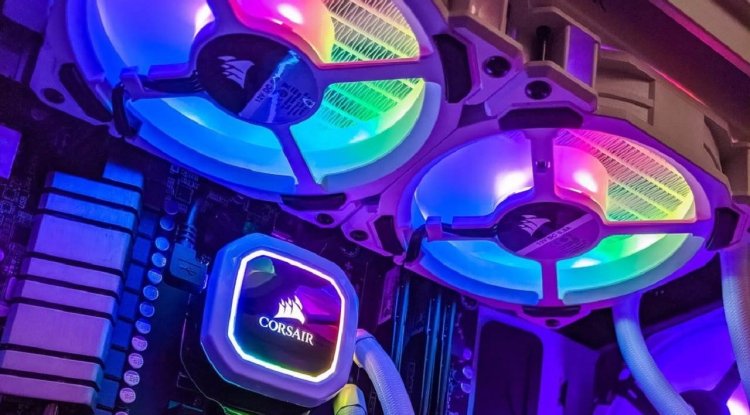 Photo Credits: UNSPLASH / ANDY HOLMES
The end of the year is an ideal time to shop because all big chains have some discounts that should be used. Although it is a global crisis, computers need to be rebuilt, and the thing everyone is starting from is a new processor. This time we help you choose.
Since the first AMD Ryzen processors appeared, things in this market have changed significantly, and each new generation brings serious performance improvements, shifting the pressure to Intel, which has been punching new models for years, with about 5-10% performance difference between generations.
And while Intel has dominated the last seven years, AMD has now taken the lead, while the blue team still seems to have a reactive instead of a proactive strategy. With the introduction of the 12th generation of its processors, Intel could finally break away from previous models thanks to the new Alder Lake architecture.
Namely, for the first time so far, Intel is implementing a strategy on desktop and mobile processors that has so far been reserved for mobile processors, dividing the core into large and small, ie fast and efficient.
Budget CPU - Intel Core i3-10100
As we have focused on the models available with us, our choice for a budget-oriented configuration is the excellent Intel Core i3-10100. It is a quad-core model with support for hyperthreading technology, which means that the system has eight executive threads available. With clocks ranging from 3.6 to 4.3 GHz, 6 MB of smart cache, and 65 W of power consumption, this is a great choice for everyday tasks: from casual games, surfing, and office work to slightly more serious purposes such as stronger games and more demanding application.
With a price of around $114.99, AMD does not have a competing model of Zen 3 architecture, neither in terms of price nor availability, so Intel is winning smoothly here.
Best value for money -
Intel Core i5-11400
or
AMD Ryzen 5 3600
With prices gravitating around $300, these two processors really offer great performance for the money invested. In both cases, you have 6 physical and 12 logic cores, 2.6 - 4.4 GHz for Intel Core i5 models, and 3.6 to 4.2 GHz for AMD Ryzen representatives. TDP on both models is 65 W, while AMD has an advantage when it comes to cache, PCIe 4.0 and newer production process - 7 nm compared to 14 nm with Intel representatives.
These are very strong models with which you can really enjoy everything that comes to your mind. A stronger processor is only possible if you work in applications that rely heavily on CPU power, while for everything else these two models will be a smart choice.
The best high-end CPU Intel Core i7-11700
Unfortunately, with 16 cores, an operating frequency in the range of 2.5 to 4.9 GHz, and a price of around $330, the Core i7-11700 has no real competition. This processor is nicely tucked between the excellent Ryzen 5 5600X and Ryzen 7 5800X, but still good enough to stand out against a stronger AMD competitor, which has a price and significantly higher consumption.
With the Core i7-11700, or 12700, when it appears, you will be able to be completely carefree when CPU performance is, and if your budget allows it, you have our warm recommendation to choose this model and stay calm for the next 3 to 5 years, knowing that you have a fast enough CPU for anything that comes to mind.
Extreme performance -
AMD Ryzen Threadripper 3970X
There are situations where users need extreme performance. Whether it's server jobs, multimedia processing, CAP jobs, multiple simultaneous streams, 3D renders, or something else, these processors have no alternative.
And since only the 3970X can be purchased in this category, we will note that any of the models of this generation is a great investment, although these processors cost as much as a good used car.
With the Threadripper processor, only performance is important, so calculate that you have to provide serious water cooling because the TDP of this monstrous CPU is an incredible 280W. Its 32 physical and 64 logical cores run at 3.7 to 4.5 GHz, depending on the jobs you load it with. At the moment, Intel has nothing similar that could come out on the line of AMD Threadripper models, and according to what we have seen from the 12th generation of processors, it will remain so for a few more years.
Buying in the middle of a crisis is not a smart idea
Before you go shopping, you should keep in mind that if it is possible to survive without a new computer, do it, because the prices of almost all components have drastically jumped due to the global shortage of chips. This means that you will now pay 20-50% more for your computer than you would a year or two ago. If you include in that equation the price of graphics that have jumped 3 to 5 times, it is clear to you that shopping, even on holiday terms this year, is not a very smart choice.
On the other hand, if you really have to, we hope we helped you a little with your choice. In the end, there is only one rule from us - when buying a new computer, think carefully about what you plan to use the most and be honest. It is much better to buy a Core i3 processor, and invest the difference in a faster SSD and more memory or better graphics, than to insist on a strong Core i7 processor, if you use it the most for games and use 50% of its performance on average.