Bitcoin wallets and security keys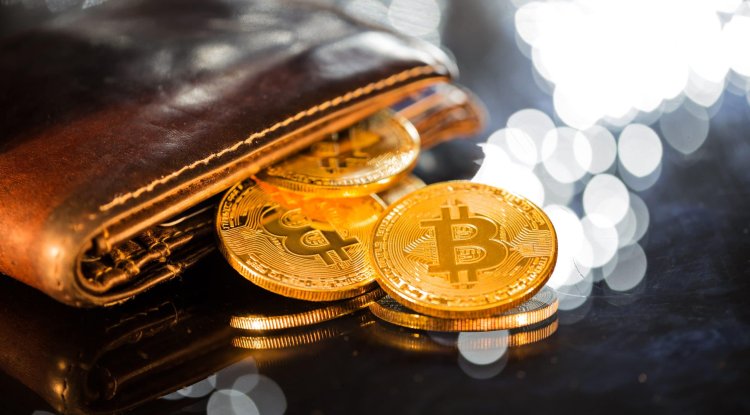 Photo Credits: DepositPhotos
You love to invest in cryptocurrencies, mostly in Bitcoins, then you probably want to protect your "digital assets". The security of your Bitcoins is paramount and you need a wallet that mediates the safekeeping of your cryptocurrencies.
Bitcoin Wallet keeps your cryptographic keys that are most important for accessing your Bitcoins. If you want to access them or want to make a cryptocurrency transfer, you need these keys. These crypto keys, or alphanumeric string characters that are unique to each crypto. In this case - Bitcoin. If you lose this key, then you have lost Bitcoin as well.
Types of wallets
"Hot wallets" - These are online wallets and are often associated with third-party services or applications. It stores cryptographic keys easily and conveniently. However, it is easy to hack and lose security, then you can lose digital assets - cryptocurrencies.
"Cold wallets" - These are offline wallets that may be on some older devices. Device problems can also happen here and you can lose your cryptocurrencies. It is also not so practical to store crypto special clubs on older computers.
"Hardware wallets" - Here are used hardware devices that can be portable, sometimes small, so it can be always with you. The advantage of these wallets is that you can always connect them with a computer. They are often quite expensive.
The best wallets for Bitcoin 1) Exodus
Exodus is a hot wallet, good for all 100 cryptocurrencies it supports. Whenever you want, you can add new crypto and sort transactions. You can change one cryptocurrency for another directly from your wallet. Sending or receiving cryptocurrencies is done with QR codes you can scan or generate for others. You can install the application on Windows, Mac, Linux, Android and iOS devices.
2) Coinbase
Coinbase is a popular cryptocurrency exchange, which also offers you a free crypto wallet. This is a hot wallet that stores your keys on internet servers. A highly secure wallet, which does not require you to create an account. You can merge bank accounts with your Coinbase wallet and easily transfer real money to a Coinbase account that you can use to buy cryptocurrencies.Coinbase doesn't have a desktop or mobile applications. This means that you will only be able to manage your cryptocurrencies through a web browser interface. Fortunately, there is also a Chrome extension that is available for desktop users.
3) Mycelium
Mycelium is a Bitcoin wallet that you can only install on your mobile phone. Mycelium offers greater control over transaction fees. It stores cryptographic keys on a physical device, which is why this application is considered a "cold wallet". Mycelium has a backup method so you can access the keys even when you lose your cell phone. Mycelium only supports Bitcoin and Ethereum.
4) Ledger Nano X
Nano X is a hardware wallet for storing cryptocurrencies. It has an 8-hour battery. Nano X, you can connect directly to your PC or smartphone, and it's like a cold wallet. There is also a Bluetooth connectivity function. Ledger Live software gives you access to your keys and applications stored on your device.
5) Electrum
Electrum's Bitcoin wallet is intended for more advanced users who trade cryptocurrencies. Those with more advanced knowledge of blockchain and Bitcoin. This wallet is free to use, and you can use it in the cloud or on your device. You decide between "hot" or "cold". This is a fairly secure service that has open-source code. This means that bugs are easier to find and resolve. The software only supports Bitcoin.
6) Vault Model T
The Model T vault is a hardware wallet for storing cryptocurrencies and other digital values. The device has a small touch screen. There's a U2F (Universal 2nd-Factor) hardware token that gives you control over your device and access to the data on it. The price is around $200.