CHINA ACCELERATES BLOCKCHAIN TECHNOLOGY DEVELOPMENT: World leaders by 2025
In the war with cryptocurrencies, in love with blockchain technology!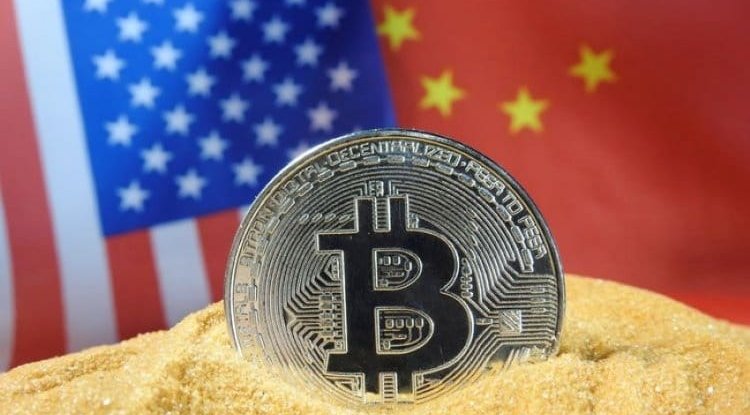 Photo Credits: Ewan Kennedy | Unsplash
The Chinese government wants to incorporate this technology into its economic and development plans through the establishment of an "advanced industrial blockchain system."
They plan to establish industry standards, tax incentives, and intellectual property protection to support the blockchain industry.
Their goal is to become world leaders in that by 2025, according to documents published by the Ministry of Industry and Information Technology (MIIT) and the Chinese Cyberspace Administration (CAS), two agencies in charge of the world's largest Internet industry. The documents also mention plans to improve global co-operation for the Belt and Road initiative.
"Recent guidelines confirm the long-standing commitment of policymakers to blockchain technology as a key strategic technology," said Matthew Graham, CEO of Sino Global Capital. The same document emphasizes the need to nurture national champions who can compete globally. Furthermore, it also emphasizes the importance of the blockchain for the economy, supply chain management, monitoring, and data sharing, use in public services issuing identification documents, property registration, education, and health care data management.
Although China has supported the development of blockchain technology in certain domains for some time, the industry has made little progress after a rush of activity after President Xi Jinping approved the technology in late 2019. Around the world, the blockchain industry is struggling with slow commercialization, as it turns out that tracking and proof of copyright ownership "are not as profitable as expected," says Xu Guochang, a cryptography expert and one of the founders of HashValue Shanghai Information Technology. He notes that the industry is still in its early stages.
Despite that, the industry will develop much faster in China than anywhere else in the world. Market research by IDC (International Data Corporation) estimates that the industry in China will grow by 54.6% per year and that its value will reach $ 2.5 billion by 2025, which is 48% more than the global average.
All this does not mean that success will come overnight: "Guidelines often come from leading policymakers to accelerate technology at the national level, and then it is left to municipal authorities to implement it," Graham said. "China has set a standard setting for blockchain. For example, last year the central bank issued a book on the rules, and local authorities are working on the same regional standards. But I have to mention that the business needs to improve! "- Guochang pointed out, as reported by the South Morning China Post.
Although Beijing has a complicated relationship with cryptocurrencies, the nature of blockchain technology is ideal for many other things, such as document tracking and digital goods ownership tracking, which has significantly contributed to the popularity of non-fungible tokens, ie NFT.
Back in 2013, Beijing banned the exchange of cryptocurrencies, and they suppressed such a practice countless times. In recent months, they have also referred to the mining of cryptocurrencies, primarily Bitcoin. The latest MIIT and CAS documents did not mention cryptocurrencies, they explicitly stated the use of blockchain technology and the use of tokens.
"Support for blockchain technology does not mean that there is support for its use of cryptocurrencies," Graham concluded.
By: Olivia J. - Gossip Whispers